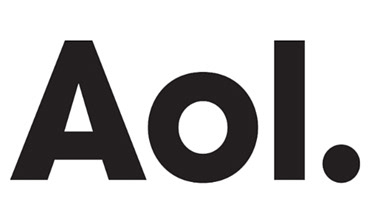 The Project

AOL Pictures re-design
The vision and primary mission of the pictures team at AOL was to inspire and enable picture sharing and picture activity for AOL members of all ages. In addition to making picture sharing easy and fun, we provided members with ways to share and enjoy new interactions like one-click viewing and easy navigation of albums unlike any other product out in the industry.
My role
Full UI and Visual design for the re-design. I worked in the AOL Pictures group for 2 years. 
Focused navigational tab structure, action buttons, sorting and new pagination with icon editing functions. New drag-and-drop features throughout the service
.
Sample flow architecture: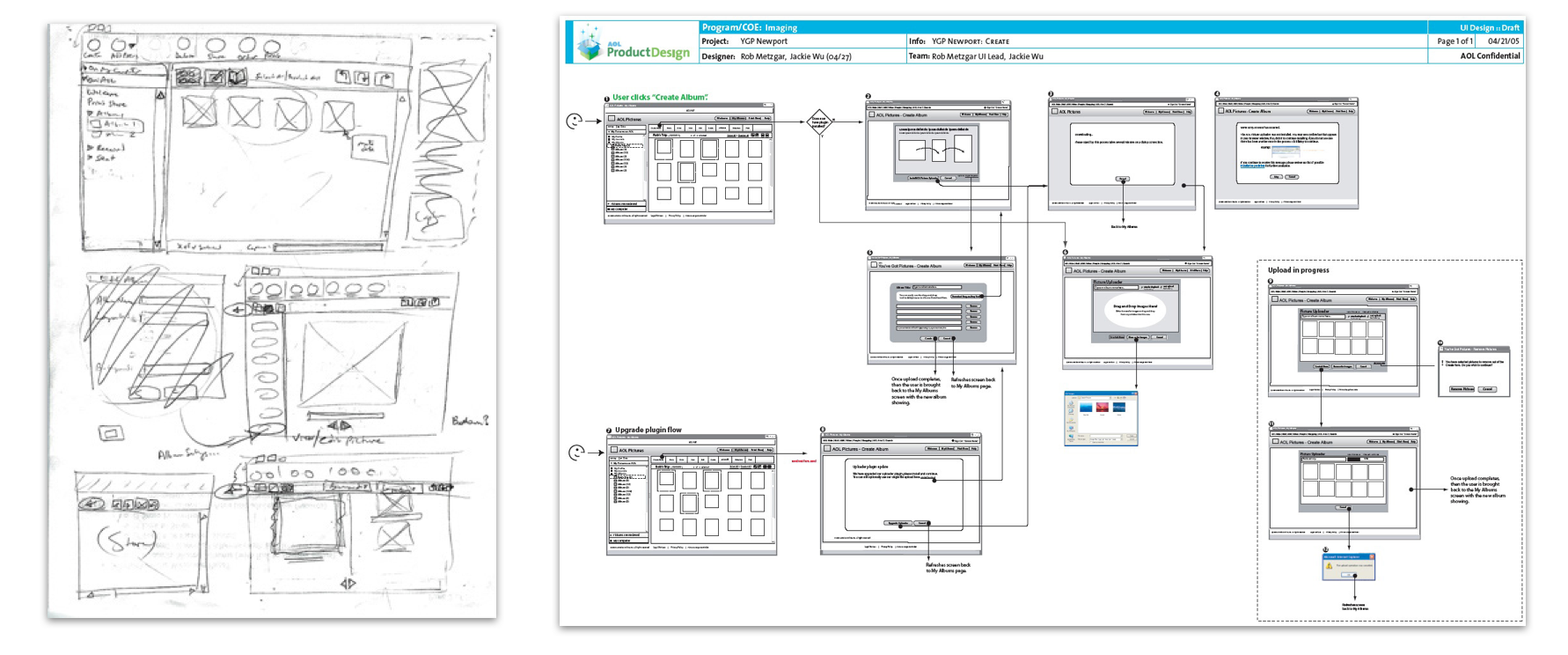 Create Pictures uploader. Drag and drop onto browser was very new at this time. Users found this difficult to get used to but as we know it has been widely adopted since.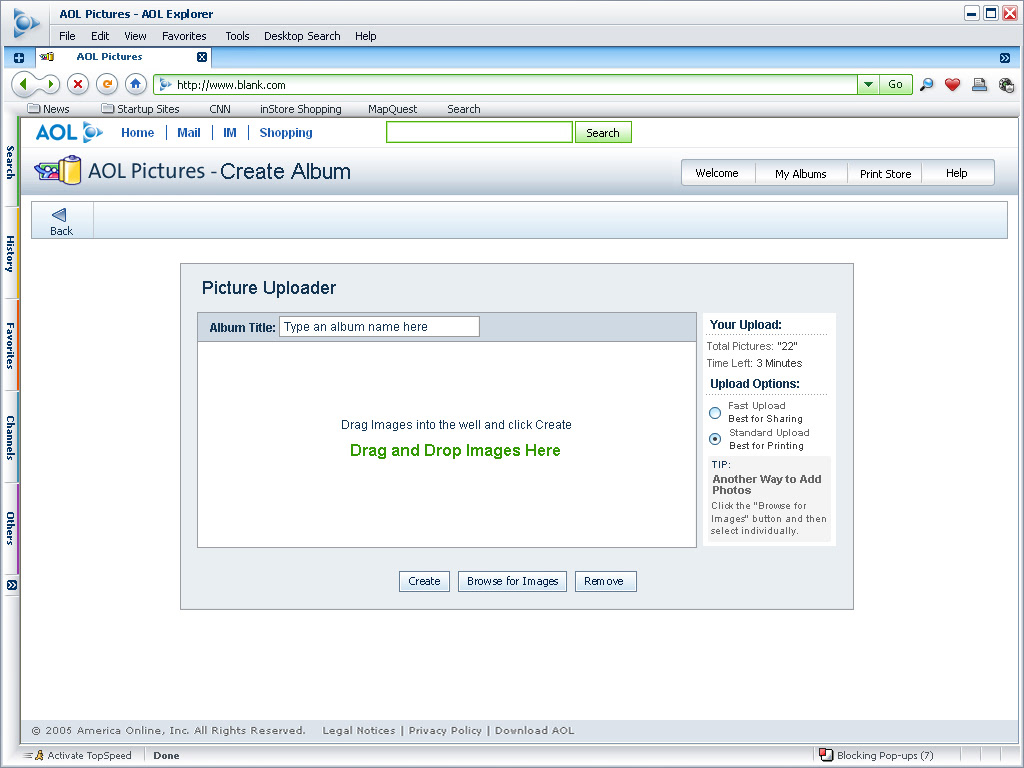 Some detailed interaction that were fairly new to the web at the time were interactions like the ones below. Click and drag functions to select multiple pictures before a user drags them to either rearrange, or place the photos in another album. The thought behind most of the interaction in this product was to make AOL Pictures interact as though the user was using a desktop application. This was groundbreaking as AOL paved the way to other online applications.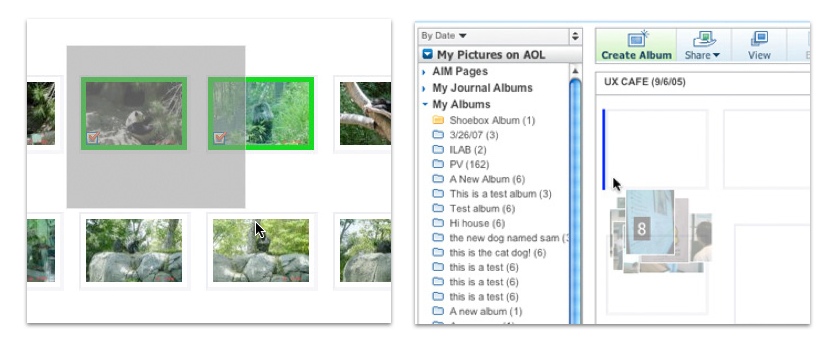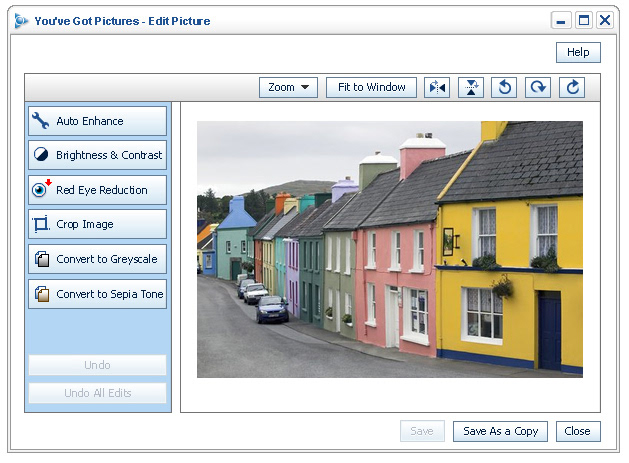 AOL Pictures was the first real picture product that was pushed out to over 30 million users. Yahoo quickly redesigned thier pictures product to compete on the web. Of course yahoo has more traffic in that area so I believe their aquisition of flicr did well.



AOL Pictures for the client 6,7,8.0 (AOL desktop software)

Wireframe and final visual.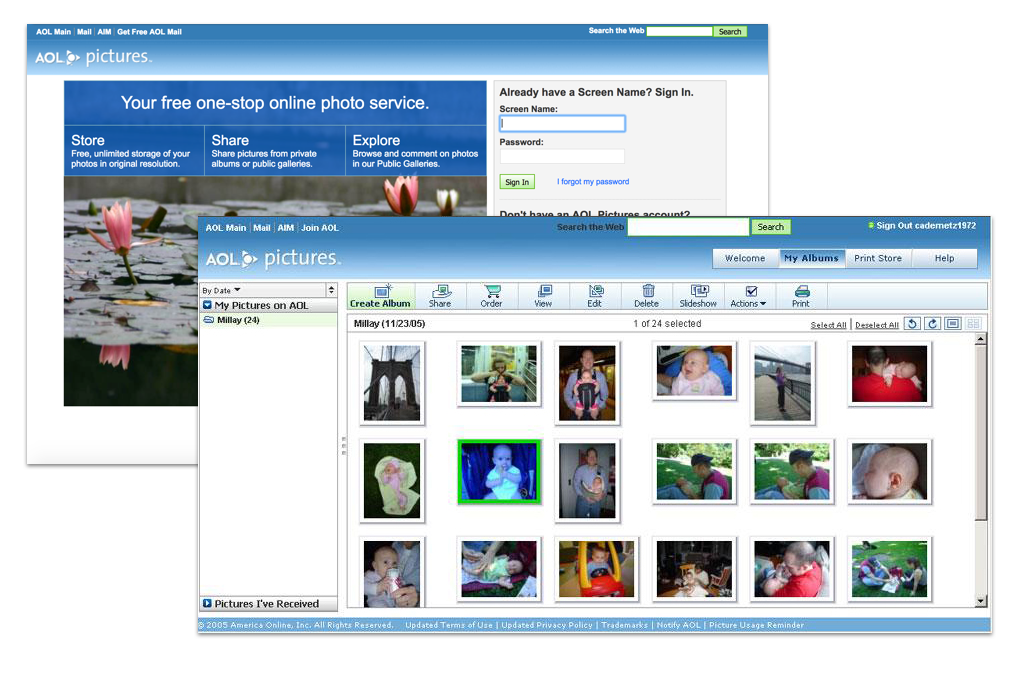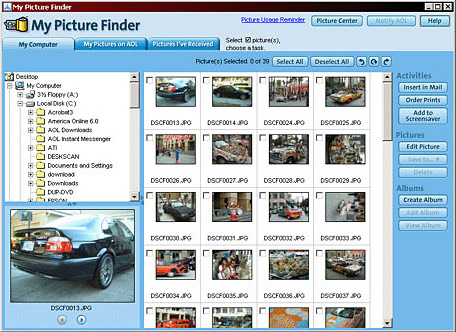 Process poster created showing what it takes to get a page designed and what players are involved from the beginning to the end. The beginning of the poster focuses on all the collaboration of team members from product, to development to design, and then concept mocks are created. Towards the end of the process, the poster illustrates the fact that usually just the product managers and the designers are the last ones collaborating before hand-off.