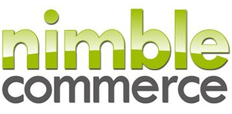 What is NimbleCommerce?
The NimbleCommerce tool is a publisher, supplier and affiliate program platform for group buying and local e-commerce. This product gives clients the ability to compete with Groupon and LivingSocial by running their own product with their own brand.

Get clear market analysis and usability tests with our current merchants and provide detailed specifications for their needs. This was a new space for group buying, so it was important to provide valid clean flows for all use cases such as email campaigns, reporting, design templates and analytics to a user base that was learning this tool.
My inspiration

on the visual design side came from Etrade. It is a clean stock-trading tool that has kind of a flare of colors but not to overwhelming. I used the accent green color for important areas and small colorful iconography when needed. The main sections were kept white with accent colors so the data and instructions were legible.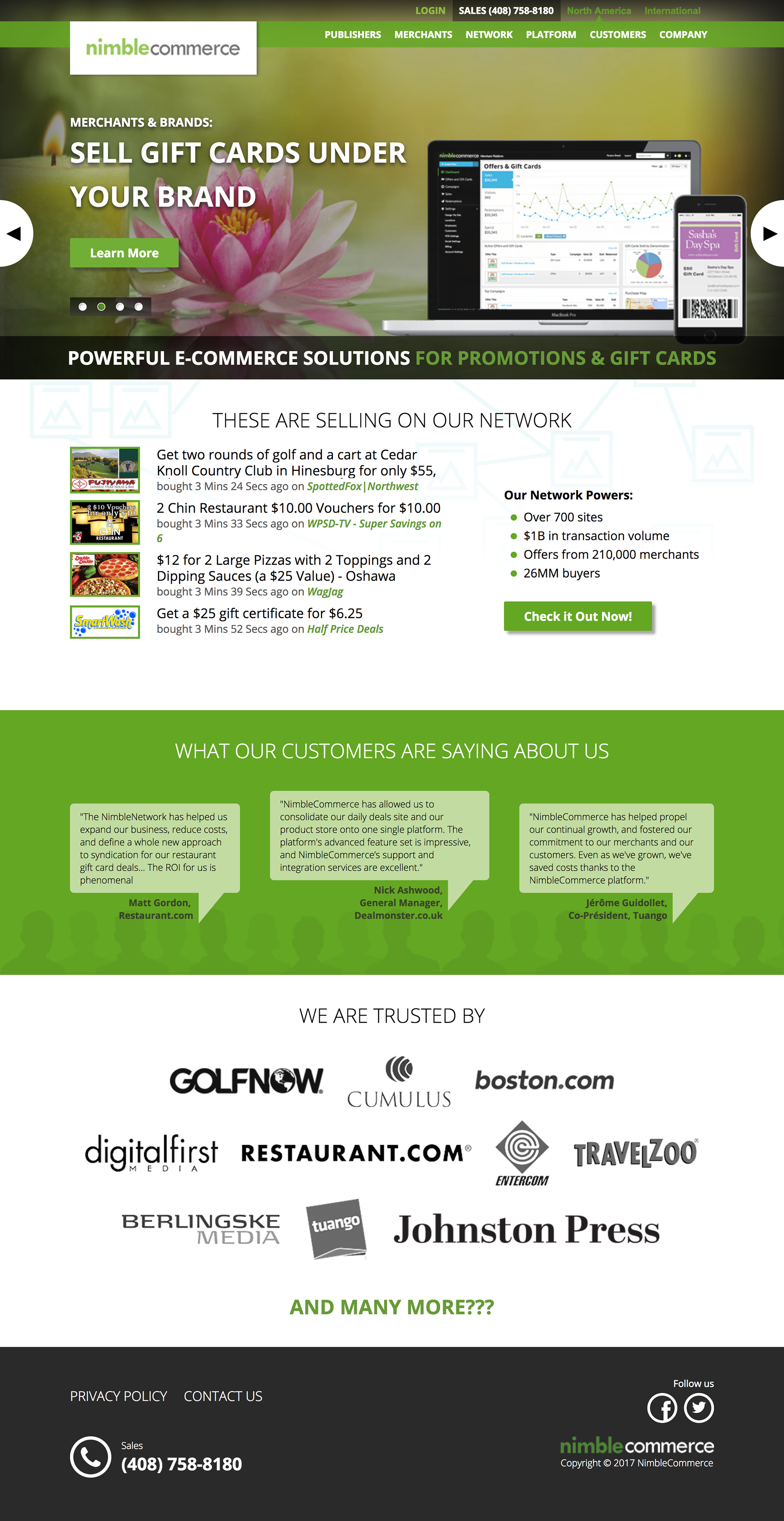 The dashboard was designed for alerting the publisher of current fix's and releases that the NimbleCommerce team will be working on. The page is broken down into sections that the Publisher needs for a quick overview of the health of the business. This was the main focal point of the tool. It needed to be clear concise and give the user the ability to get data to bring to various stakeholders fast.
• Easy to read
• Sections layed out in order of importance from customer feedback
• Ability to slice data with various filters
• Navigate to deeper areas were one click away in the framework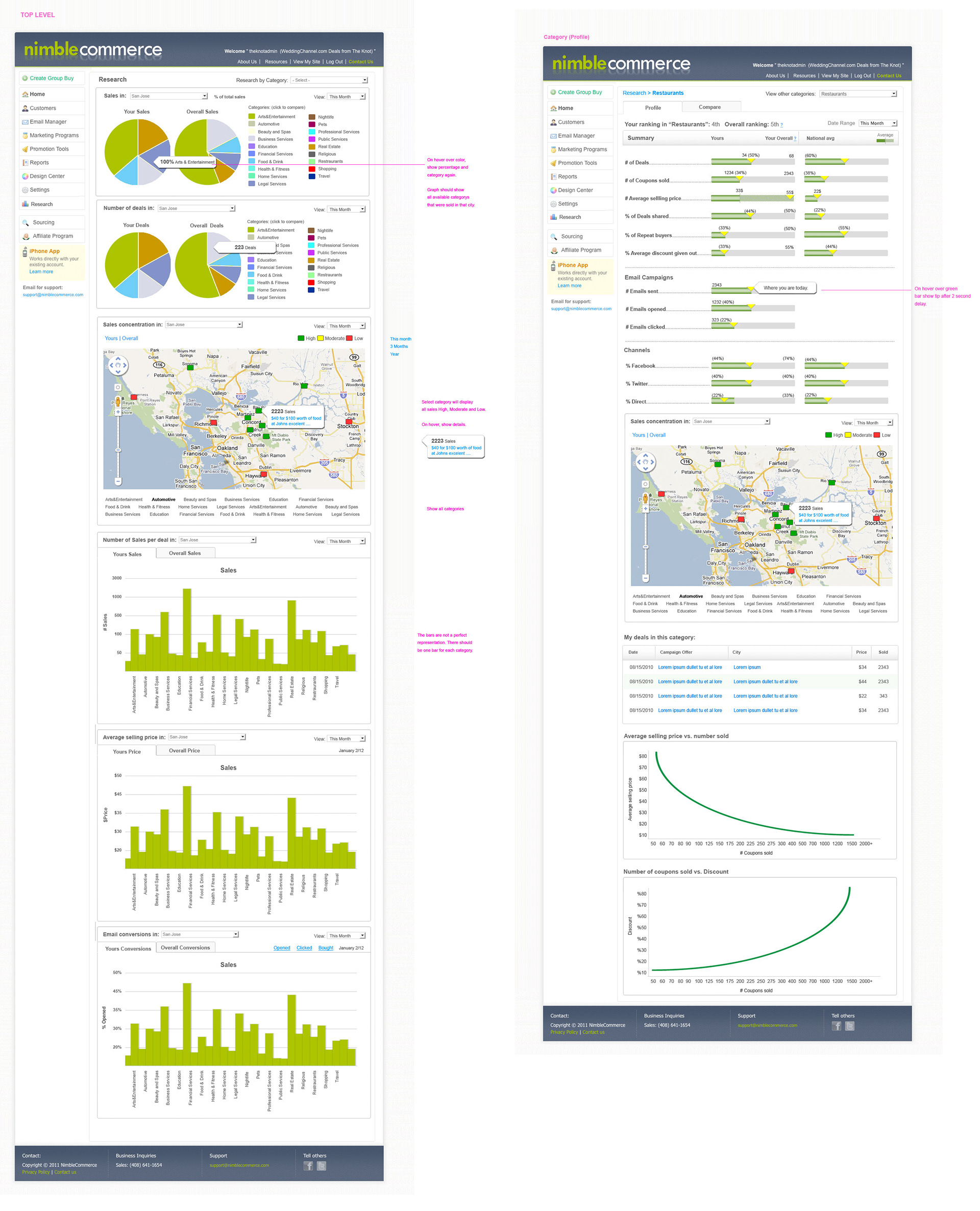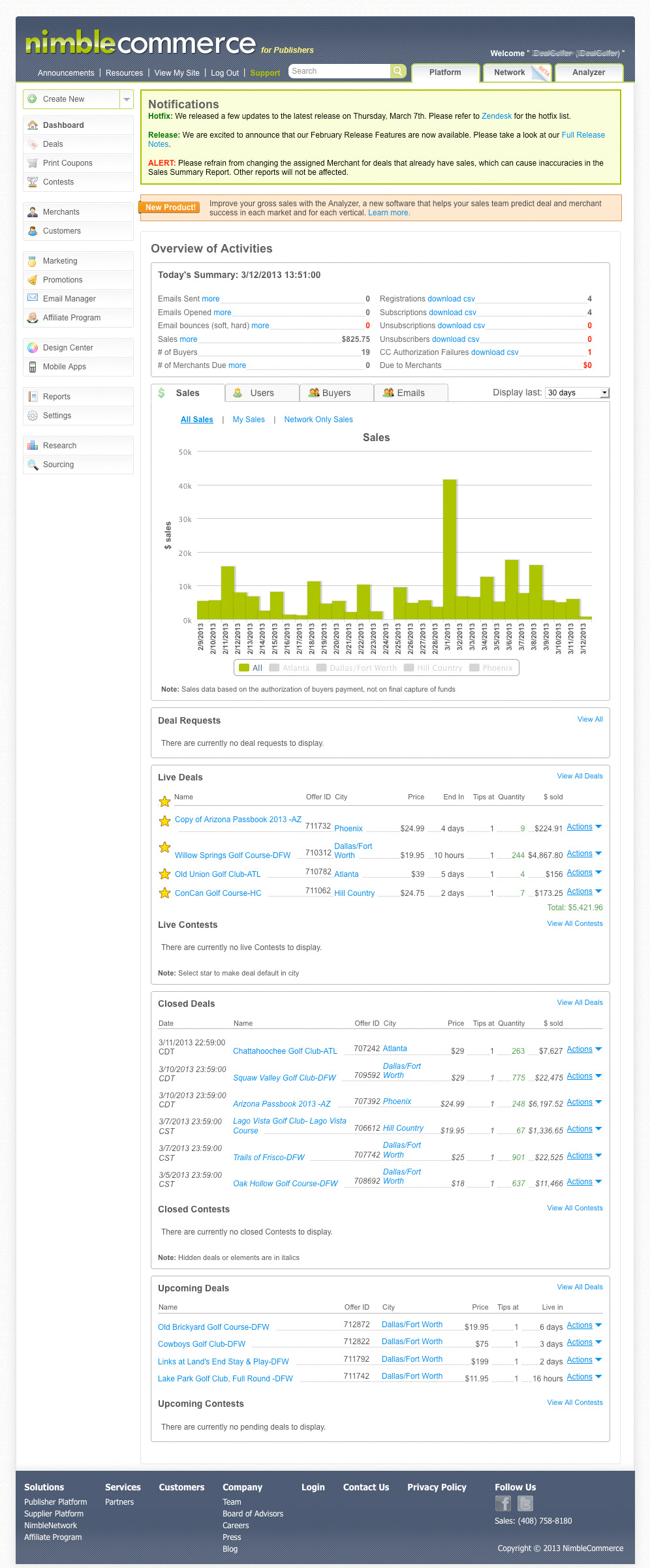 Menu architecture in the tool: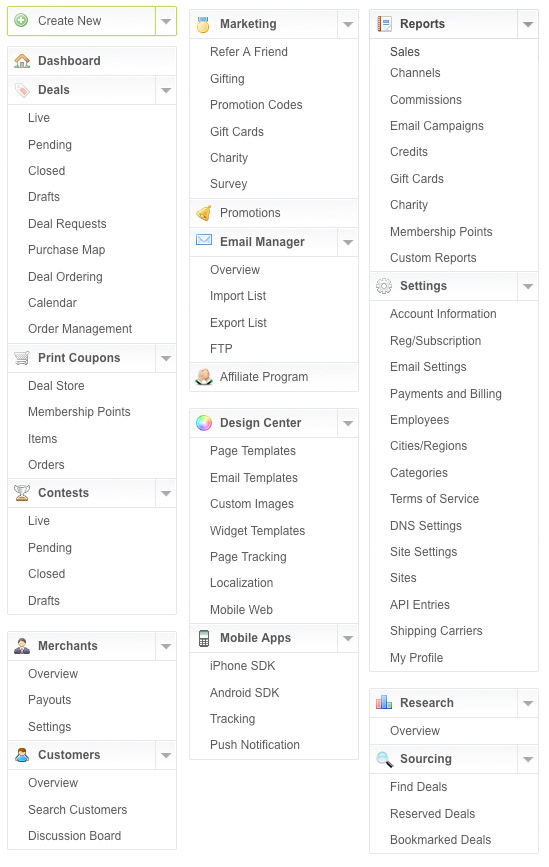 Golden path use case. The creation of the deal to publish.
1. Determine type of deal: Deal, Contest, Store Offer, Members Only Offer
2. Enable on all the partner sites or specific ones.
3. Push the deal into the NimbleNetwork so other publishers can pick up the deal.
4. Select the "Type" of offer:  Local Coupon, Product, Online Coupon, Multi-Merchant, Multi-Site, Affiliate offer.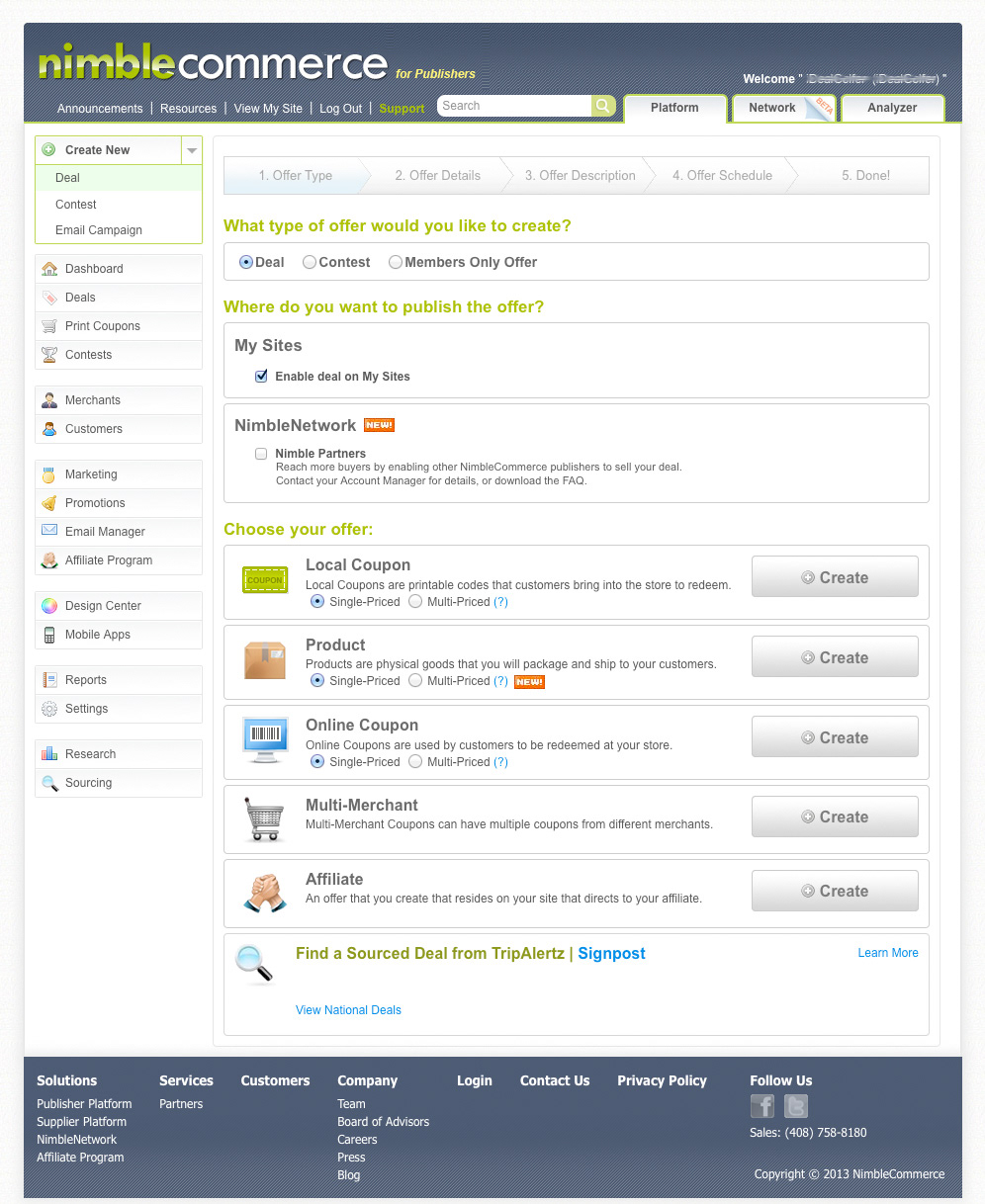 The output on partner sites:
Each partner had a unique look and feel that was based off their brand. We had over 70 partners we worked with both from the CSS/Visual side and customization of our tool to fit particular needs.