The Project: IMShopping site/tool
The user can Ask, Answer, Explore questions while getting product details. The site was live and later redesigned visually but initial concept was maintained.
My role


I was the sole designer from end-to-end in the creation of this concept startup. I worked here for 2 years until we pivoted into the current company "NimbleCommerce". All visuals, UI and testing were created by me.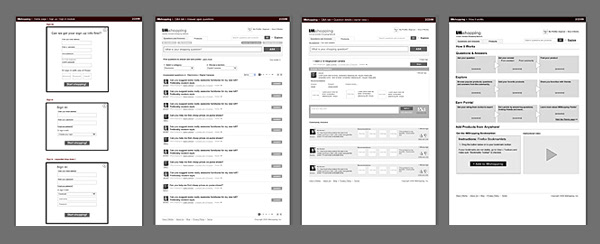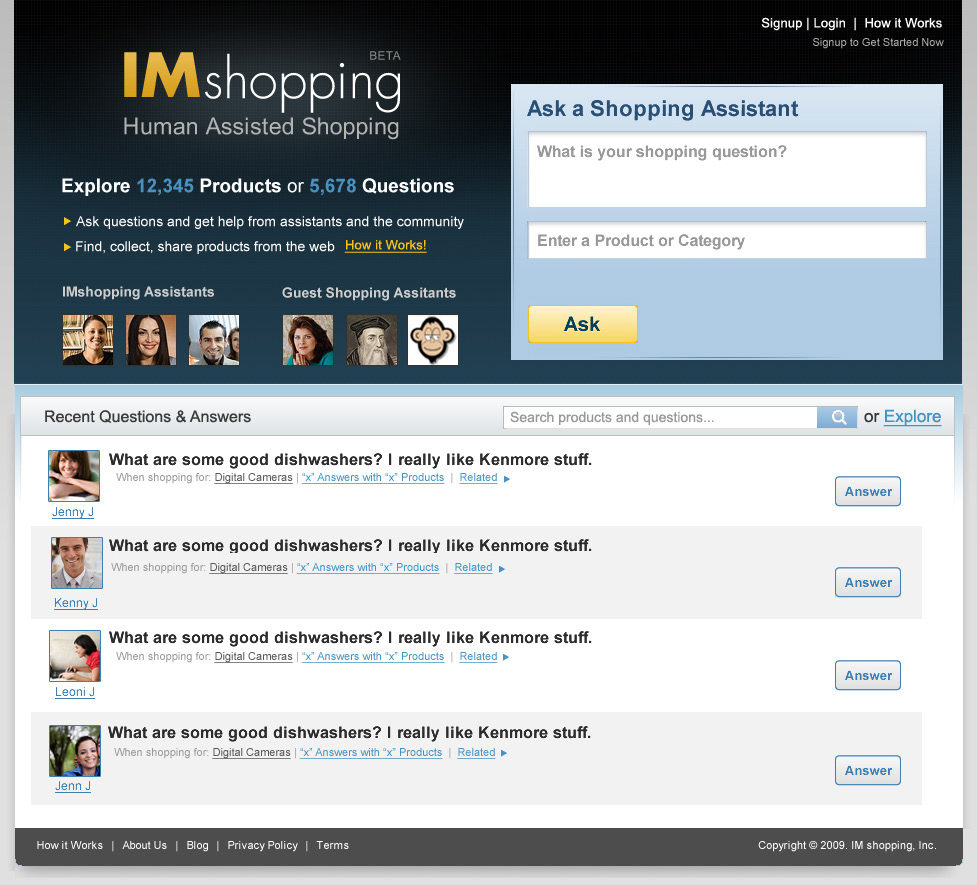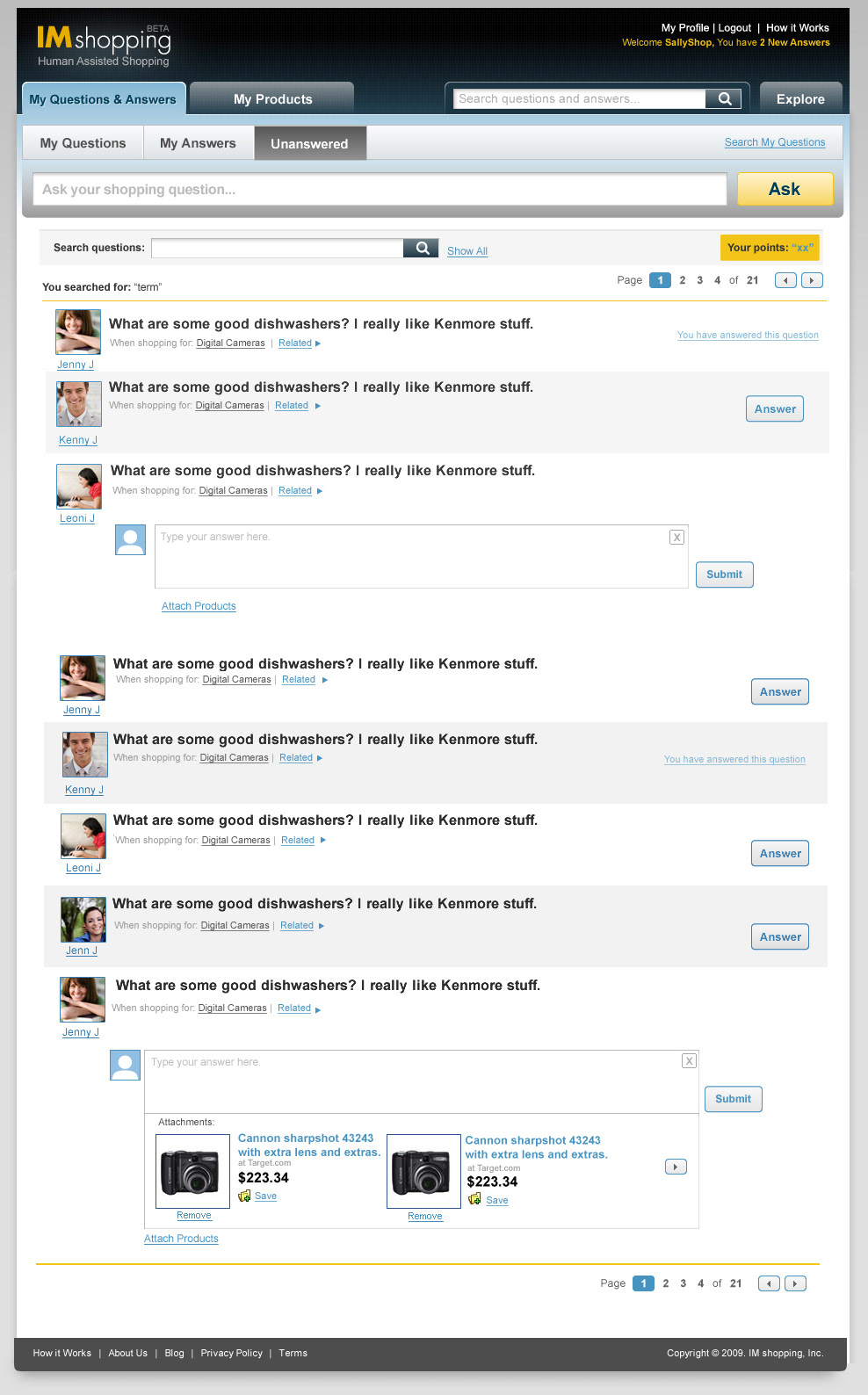 My Questions:
(showing question answered with recommendations)