The Project

eBay IOS buying/watching
My role
As lead of the core site My eBay team, I worked on various platforms, IOS and Tablet interfaces. Below is an example of some of the specifications that went into the Buying/Watching portions of IOS. 
The challenge
The main thing from design was to seek parody with the core functionality but keep it easy to use and clutter free. My eBay consists of your Activity, Buying, Selling, Messages and Account settings. I worked with multiple teams to evangelize design and adhere to others requirements. Some teams had constraints and negotiations were common.
Solutions
The approach was to convey our concepts in the highest functional aspect of the designs as possible. The results were then validated by our various UER tests and "eBay voices" calls that we conducted. Showing data and working on tweaks along with giving other groups mockups of what there product would look like helped move our part of the project forward.
The Today Page.
(not my portion of the project)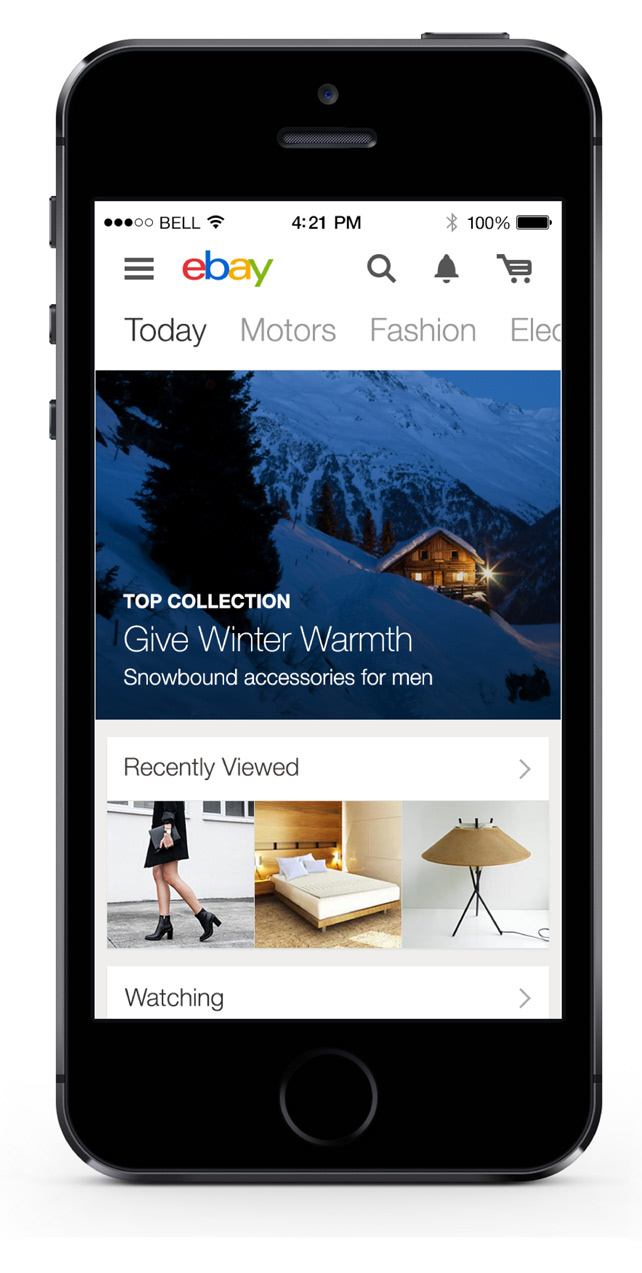 Hamburger sidebar. My area of focus is the Watching and Buying sections.
Watching:
This is the area where users can collect, compare, and watch items that are in auctions.
The various item states that had to be designed within watching are: 
Auction Only, Auction and Buy It Now, Buy it Now, Buy it Now and Best Offer, Good till cancel, Classified, Classified or Best offer, Item ended.
View item page:
(not designed by me)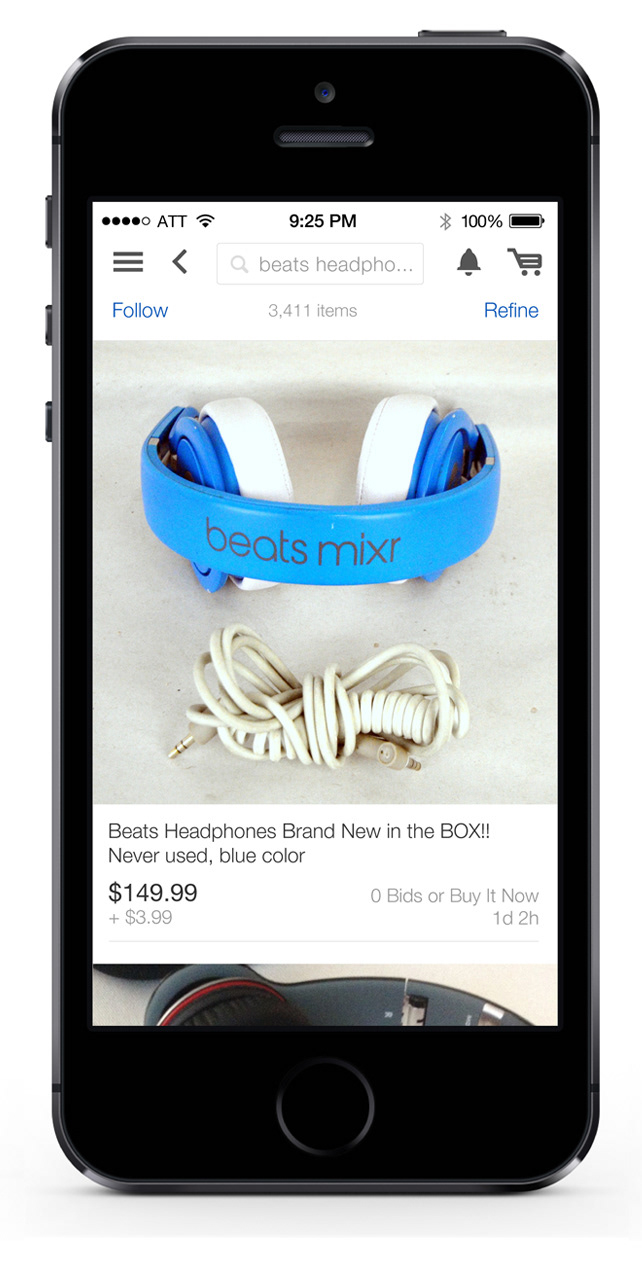 Example layout specifications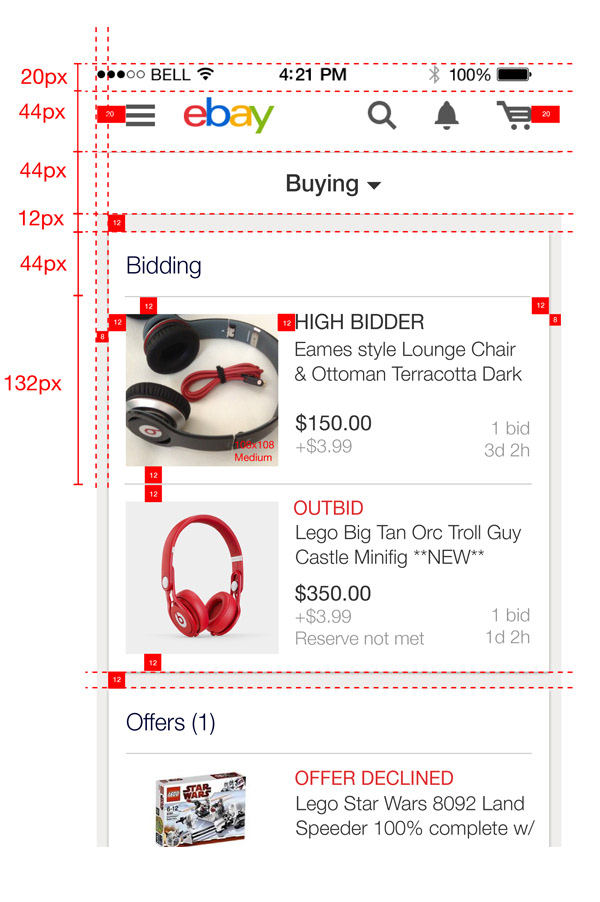 Animation on pull down to refresh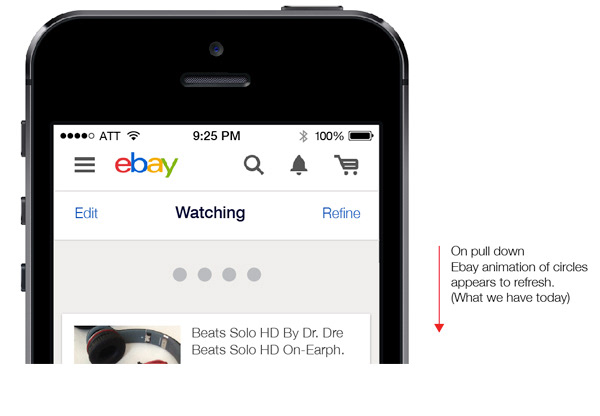 Sample swipe specificaitons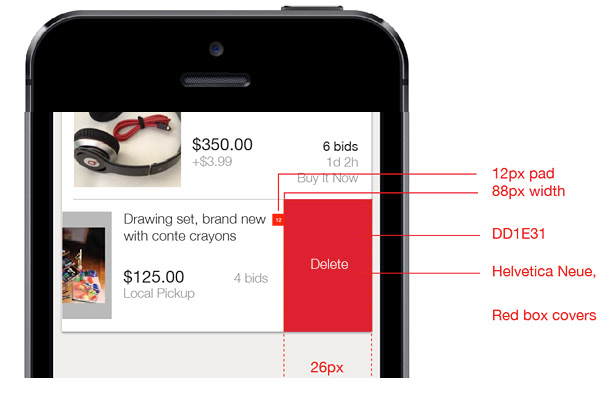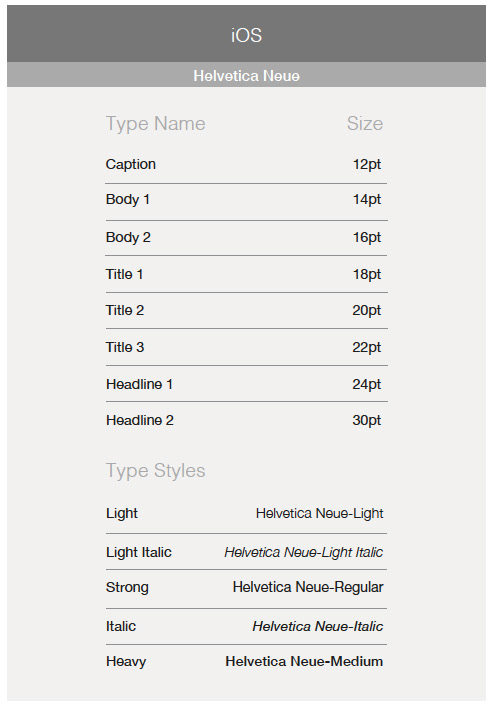 These various approaches to details and specifications I have brought from one company to the next in my career journey.  With the additions of products like Zeplin and other tools, the speed of implementation  for design/management has increased. Working with other teams and making sure we kept a uniform approach across all products in this size of a company can be very challenging. I worked heavily on my negotiation and design communication skills in my time at eBay.