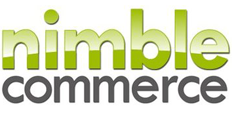 Project:
NimbleCommerce branding/site design/Tools
My role
Lead design manager and principle designer.
  I began with this 13 person team startup that grew to over 50 people in the 5 years I was there. NimbleCommerce was acquired in 2016 by Blackhawk networks.
Solutions
Create a visually compelling, easy to use, marketing site for the NimbleCommerce white label service to gain customer interest. Simple menu structure at the top to detailed areas regarding functionality of the tool. Main slideshow to get the 5 main solutions NimbleCommerce has for the customers with a bit of marketing spin.  Display current customers and testimonials at the bottom of the page, which are secondary to main spin. Web architecture is all 1-2 levels of pages all leading back to home page. 
Clean, enterprise feel with a touch of color to enhance areas. Dark areas for more visual focus with Button colors enhanced to drive users to specific areas. "Swoosh" in the logo and watermark is used throughout all NimbleCommerce collateral as a common theme. 
NimbleCommerce.com Corporate site:

Spash entery point page.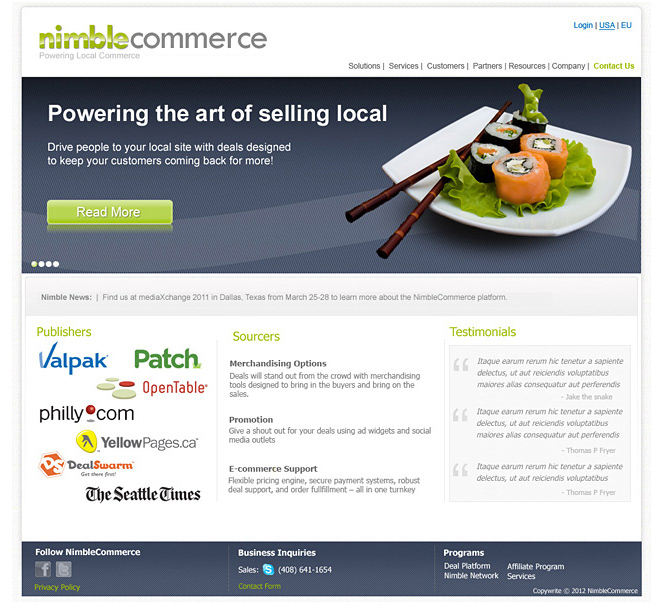 Sample page:

 Gallery of current customers using NimbleCommerce white label tool.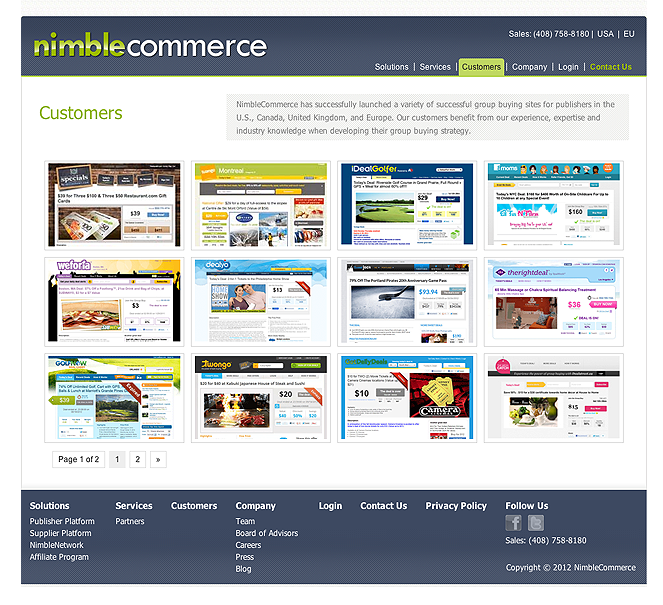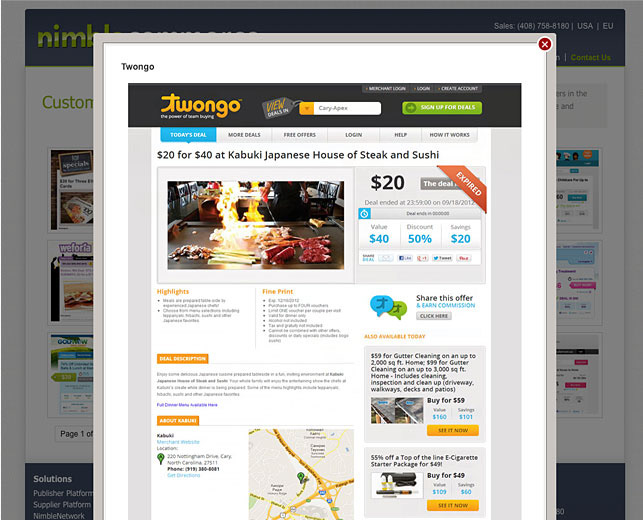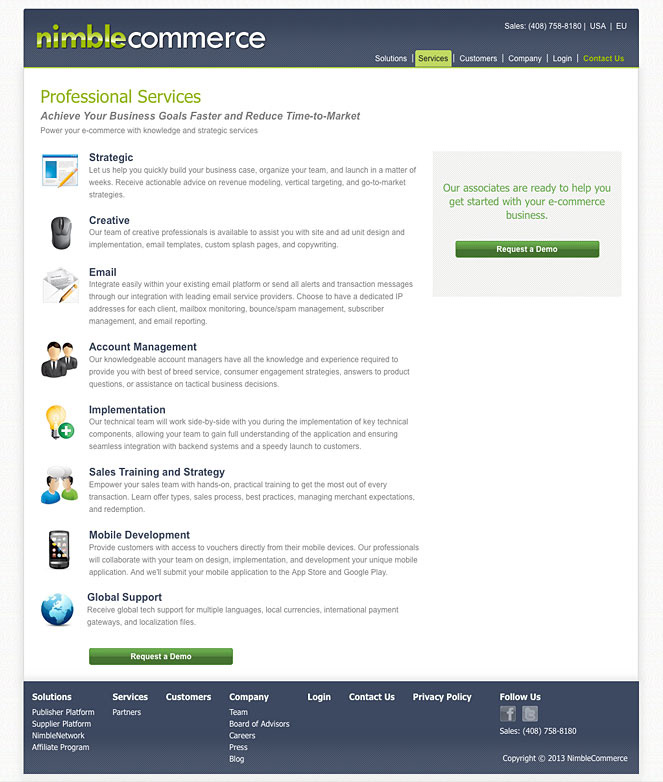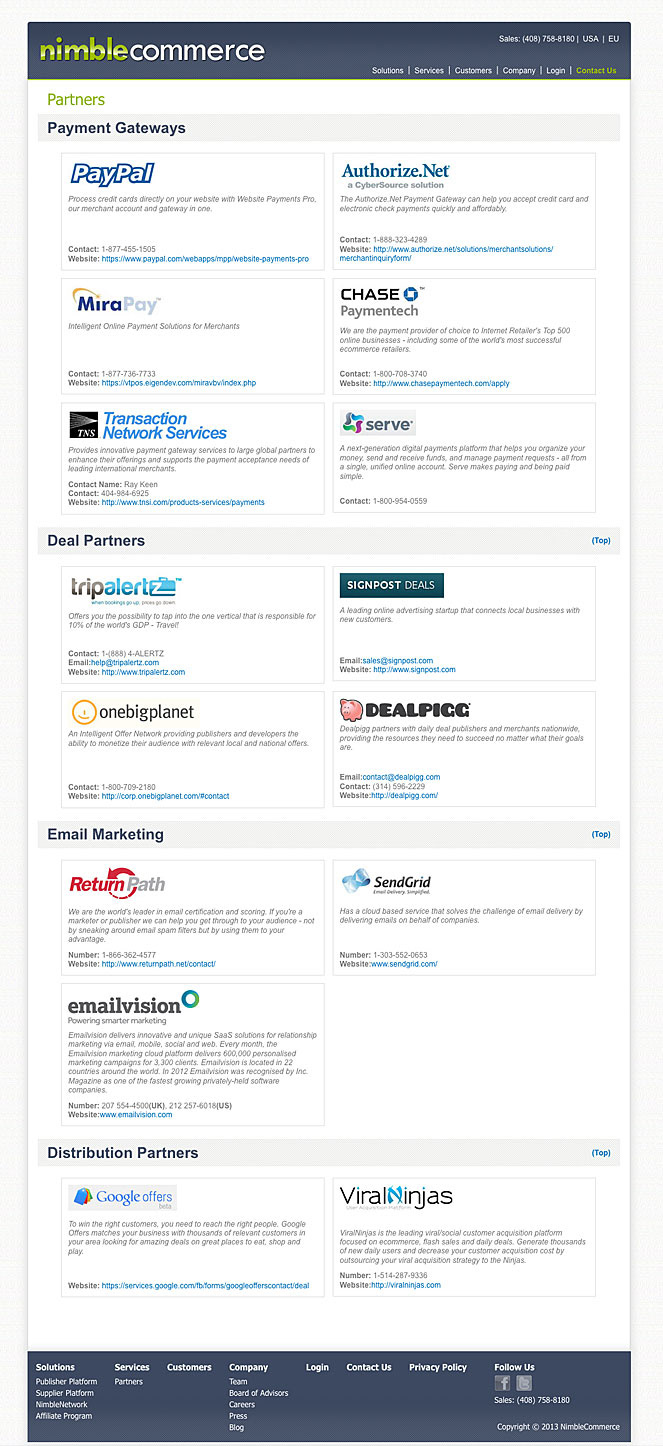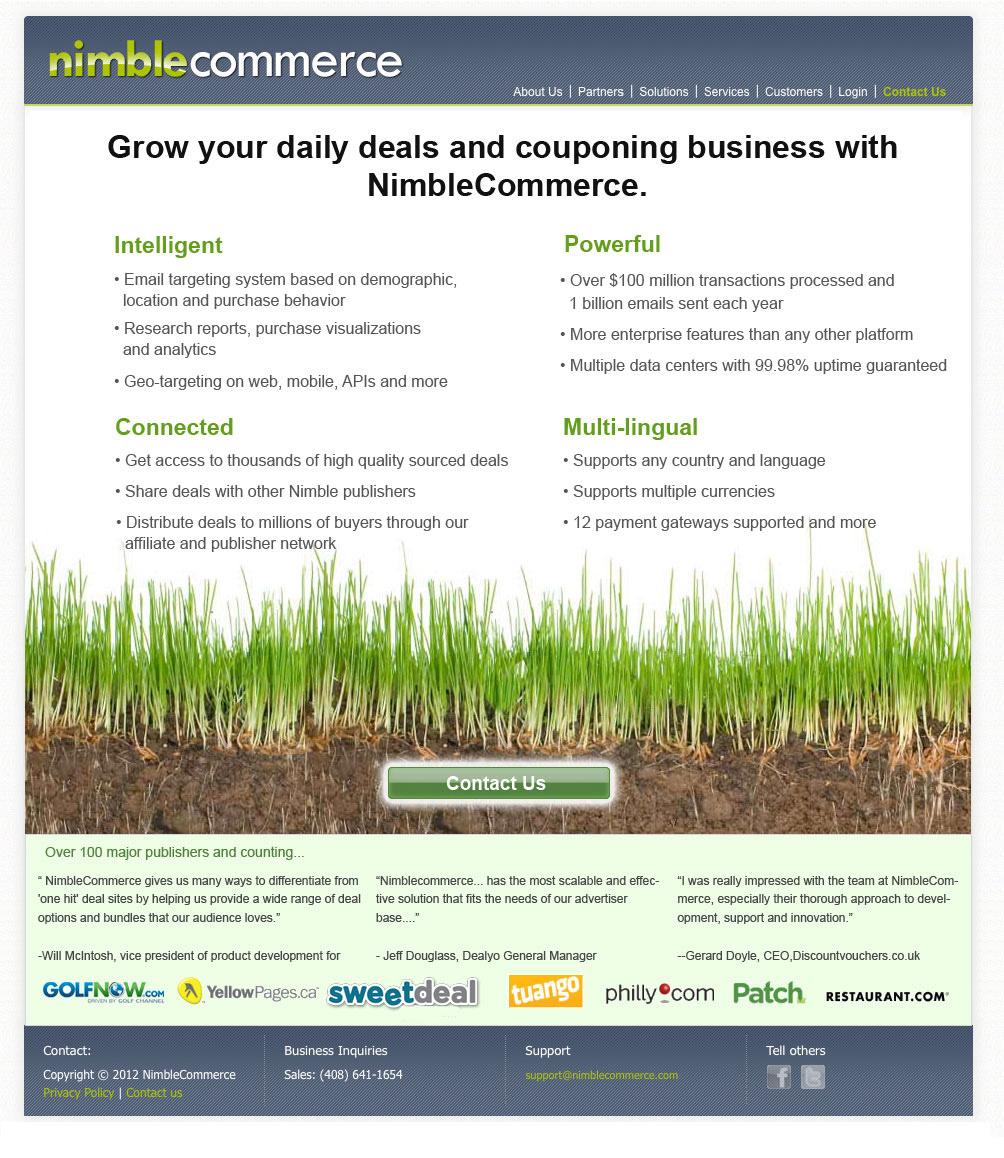 Direction and design of all trade show and marketing material.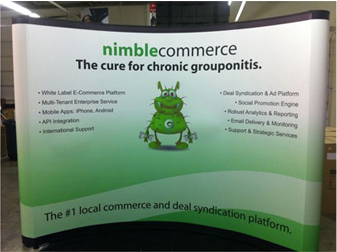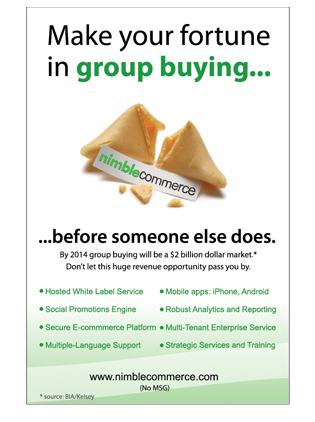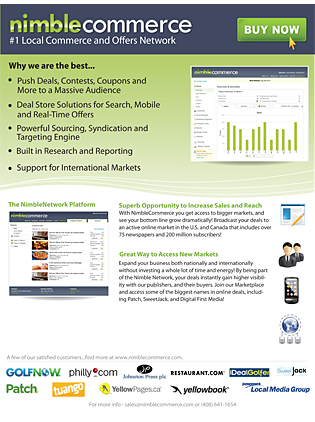 All branding and corporate look and feel was created by me.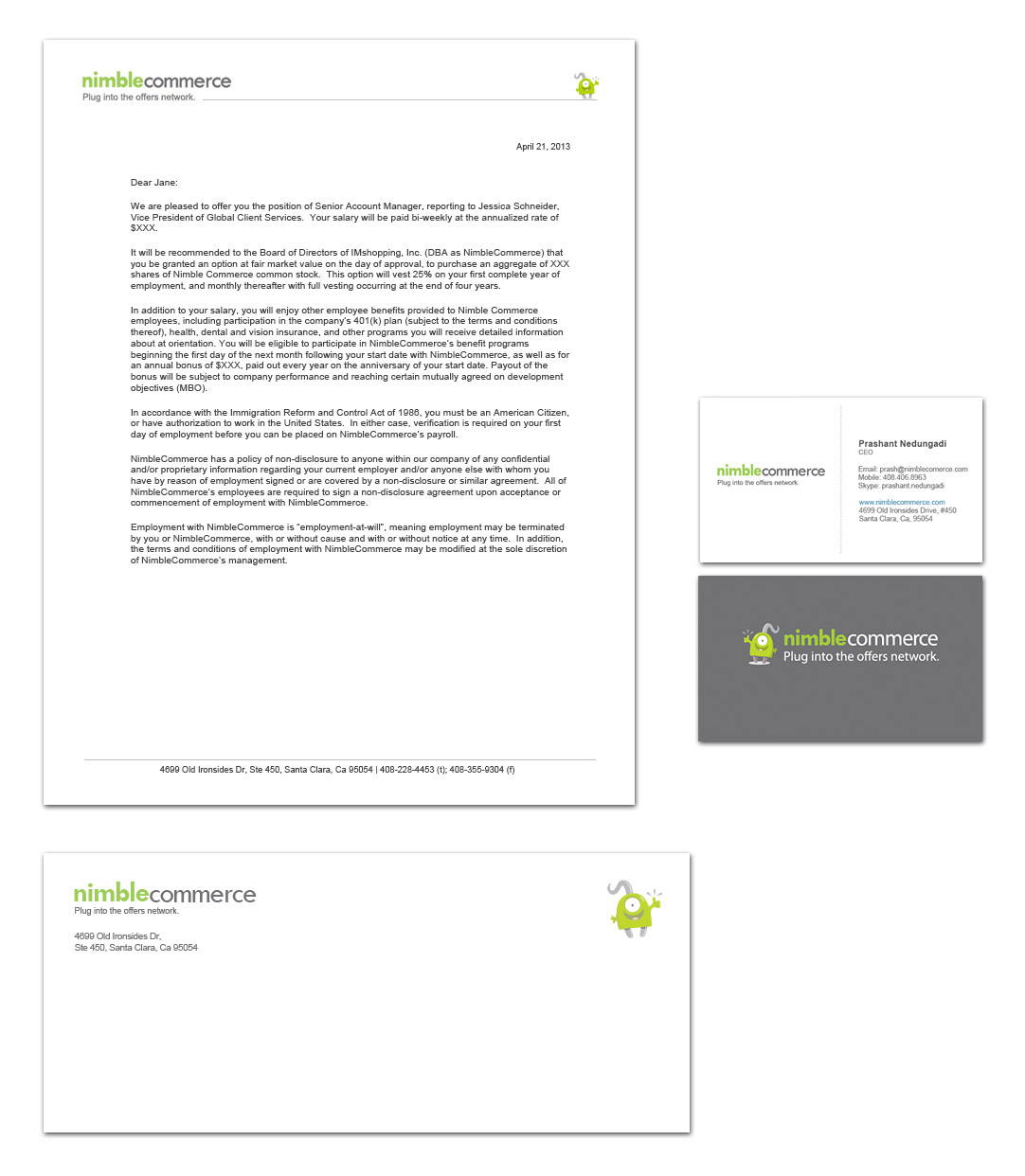 History of NimbleCommerce.com V1,V2,V3: