Project
was to improve the landing page experience and portal of the current Satori portal project. Satori is a fully managed platform as a service that lets you connect, process and react to streaming live data at ultra-low latency, powering a new class of Internet-scale apps.
Solution
was to design an experience that gives developers the most common and useful actionable items:
Initial stakeholder interviews were consolidated and we developed an quick affinity mapping of the most important areas we thought the developer portal should focus on.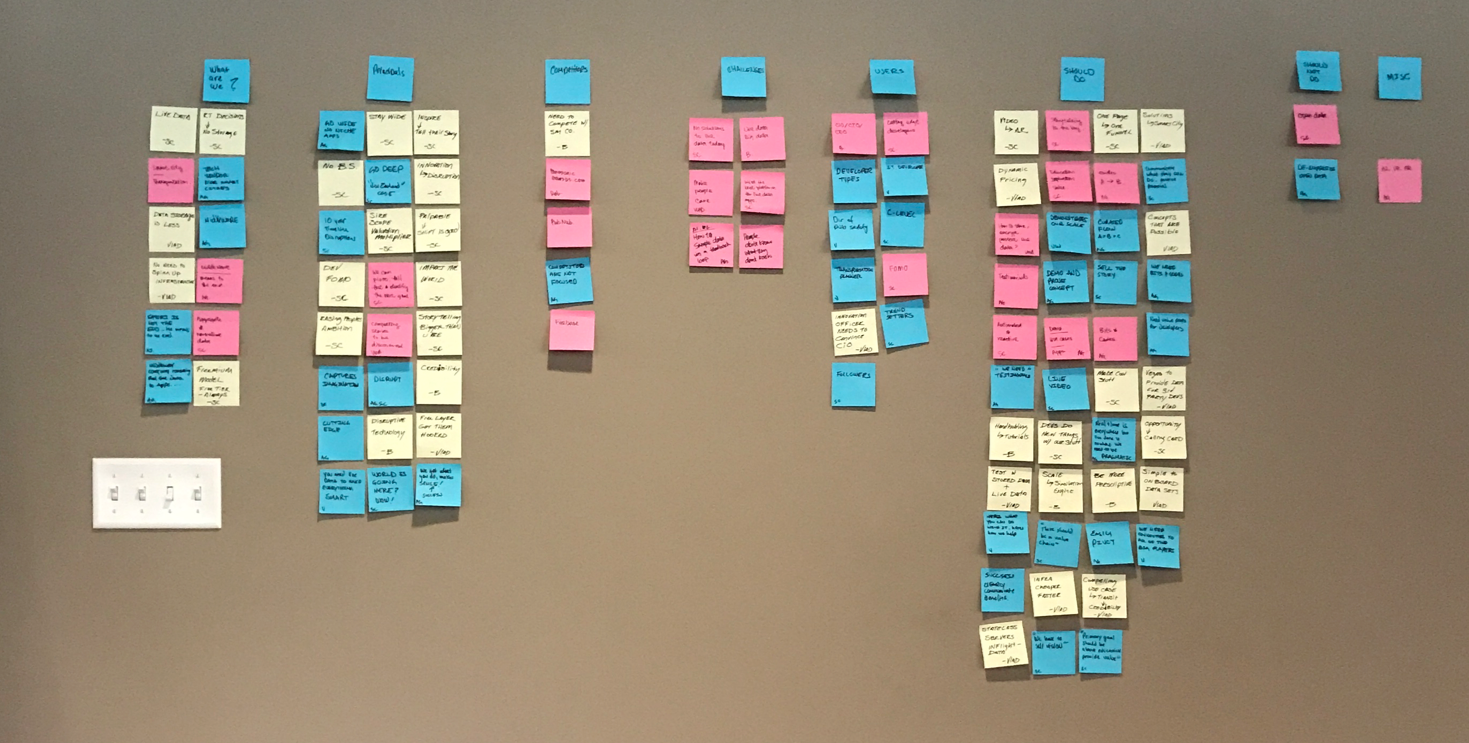 Competitive Analysis documentation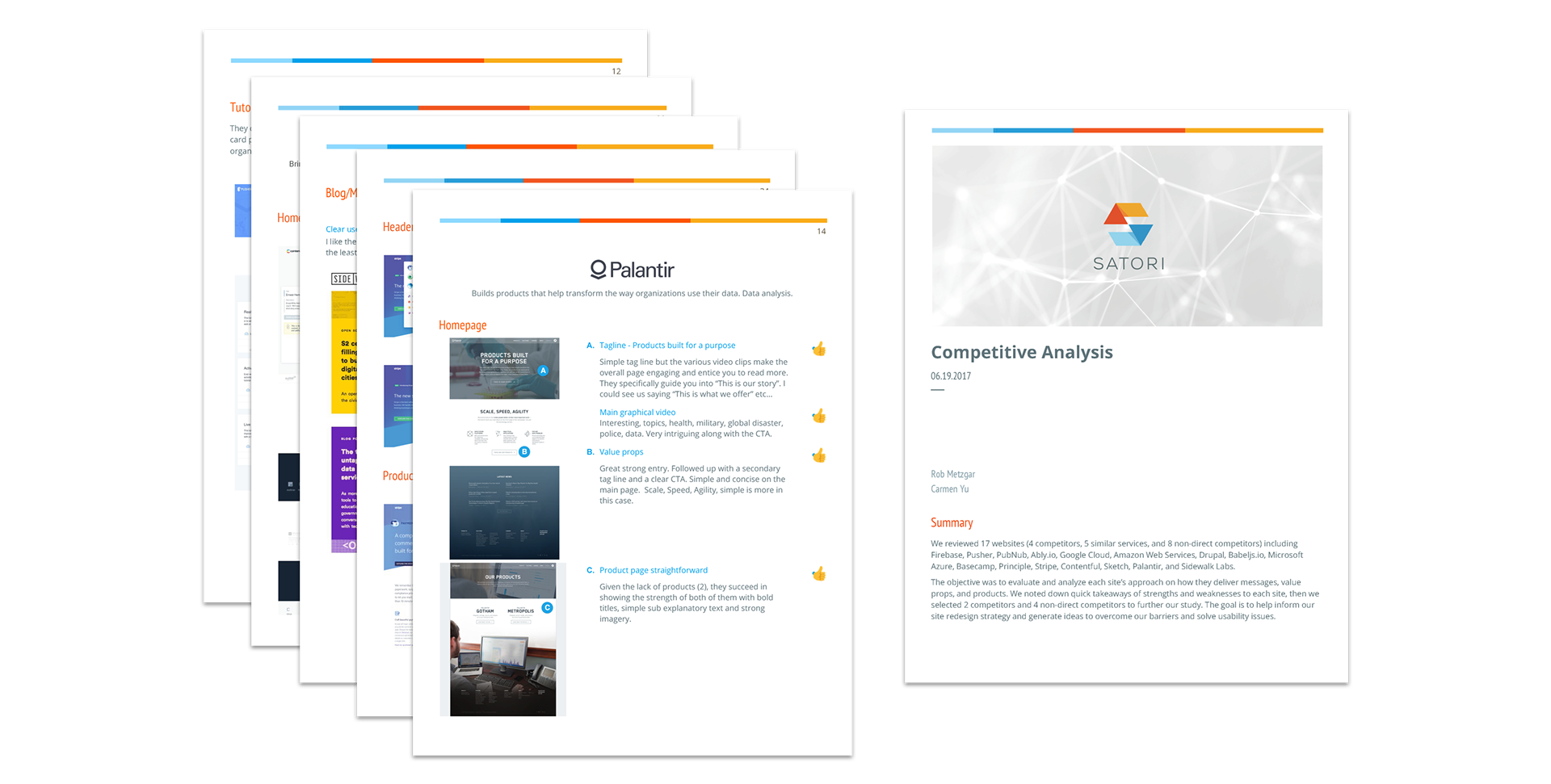 Personas
After the affinity mapping process we began to group into the Personas we wanted to focus on. We kept them high level as we knew there would be various sub-personas.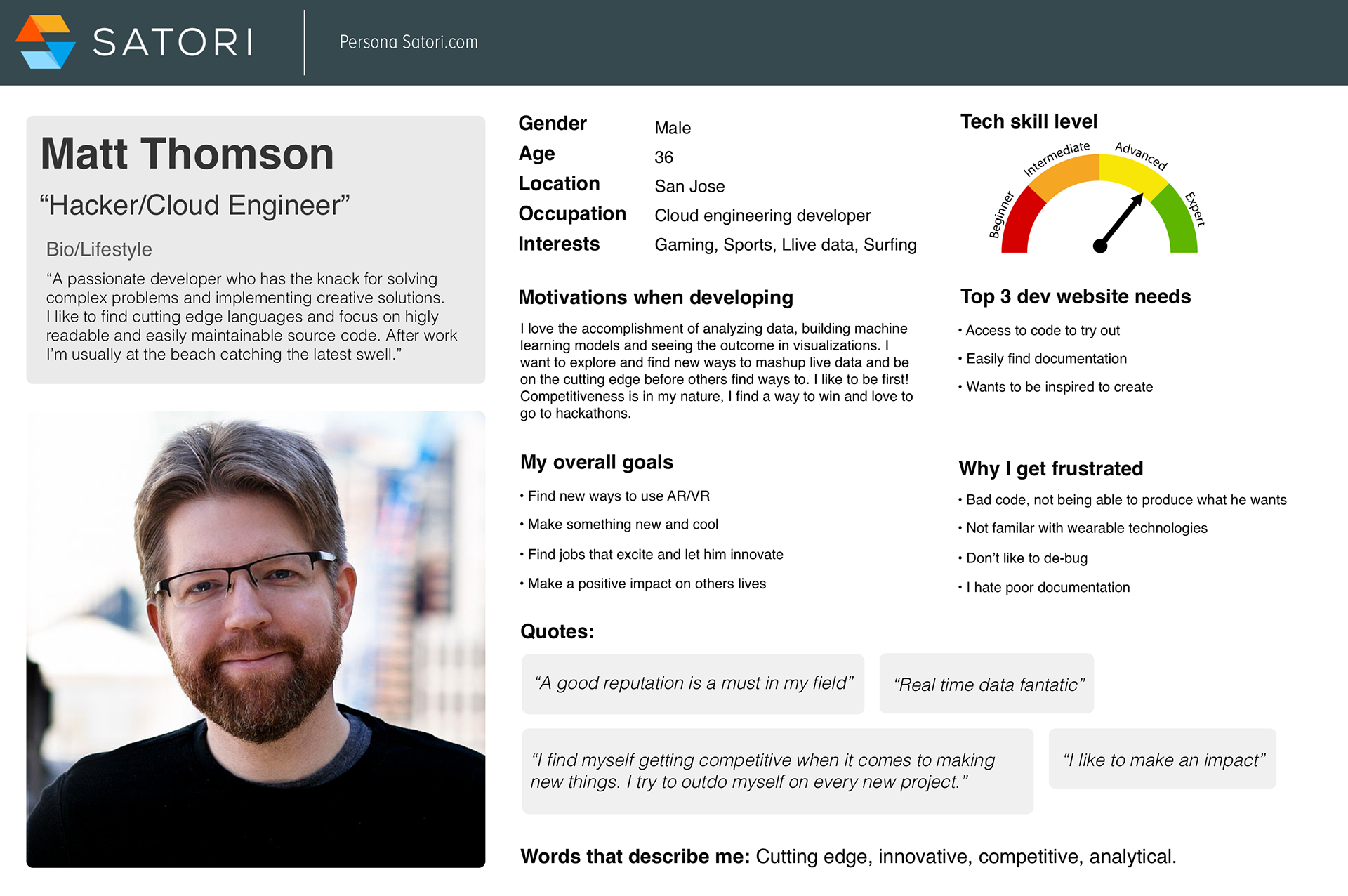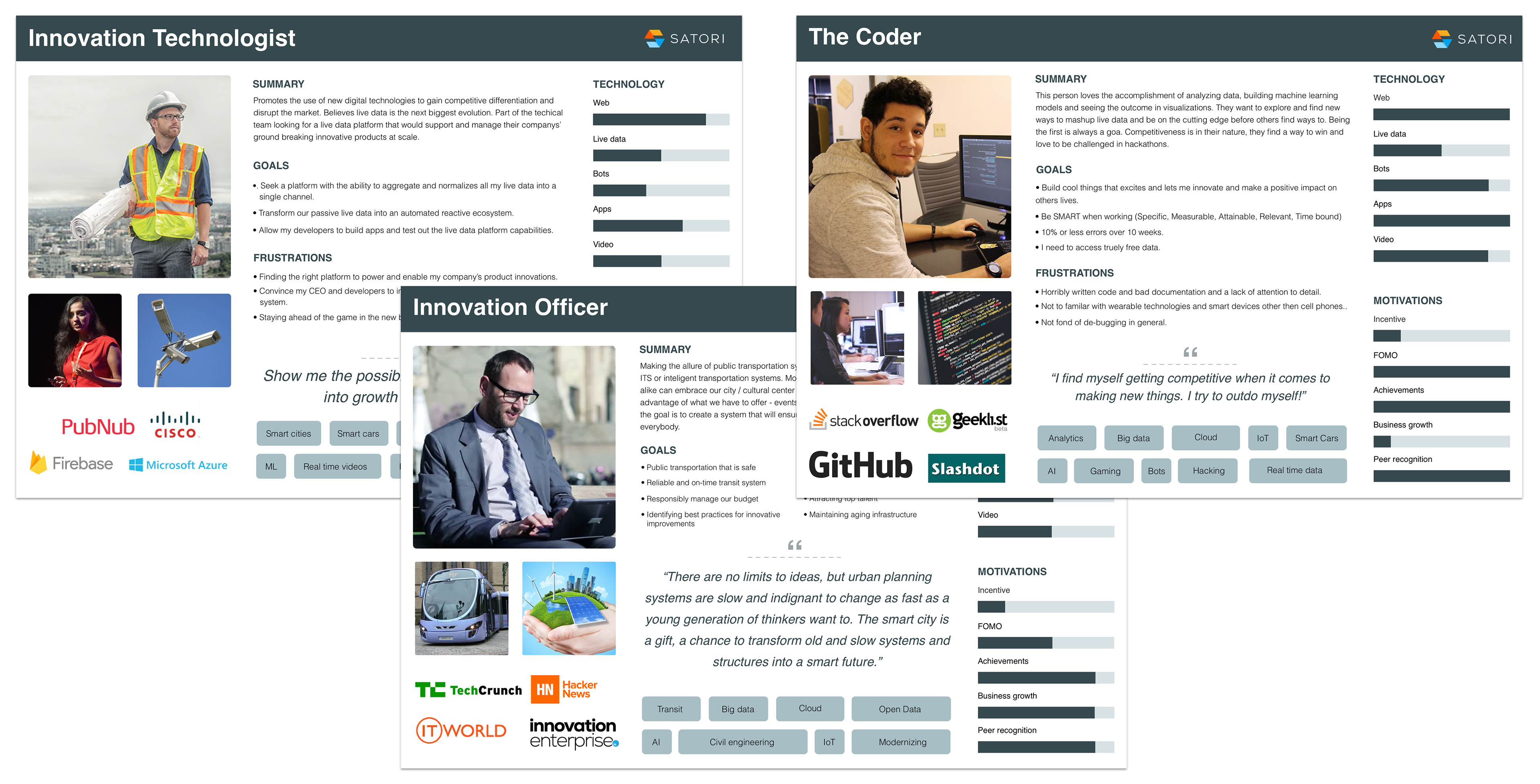 Developer portal dashboard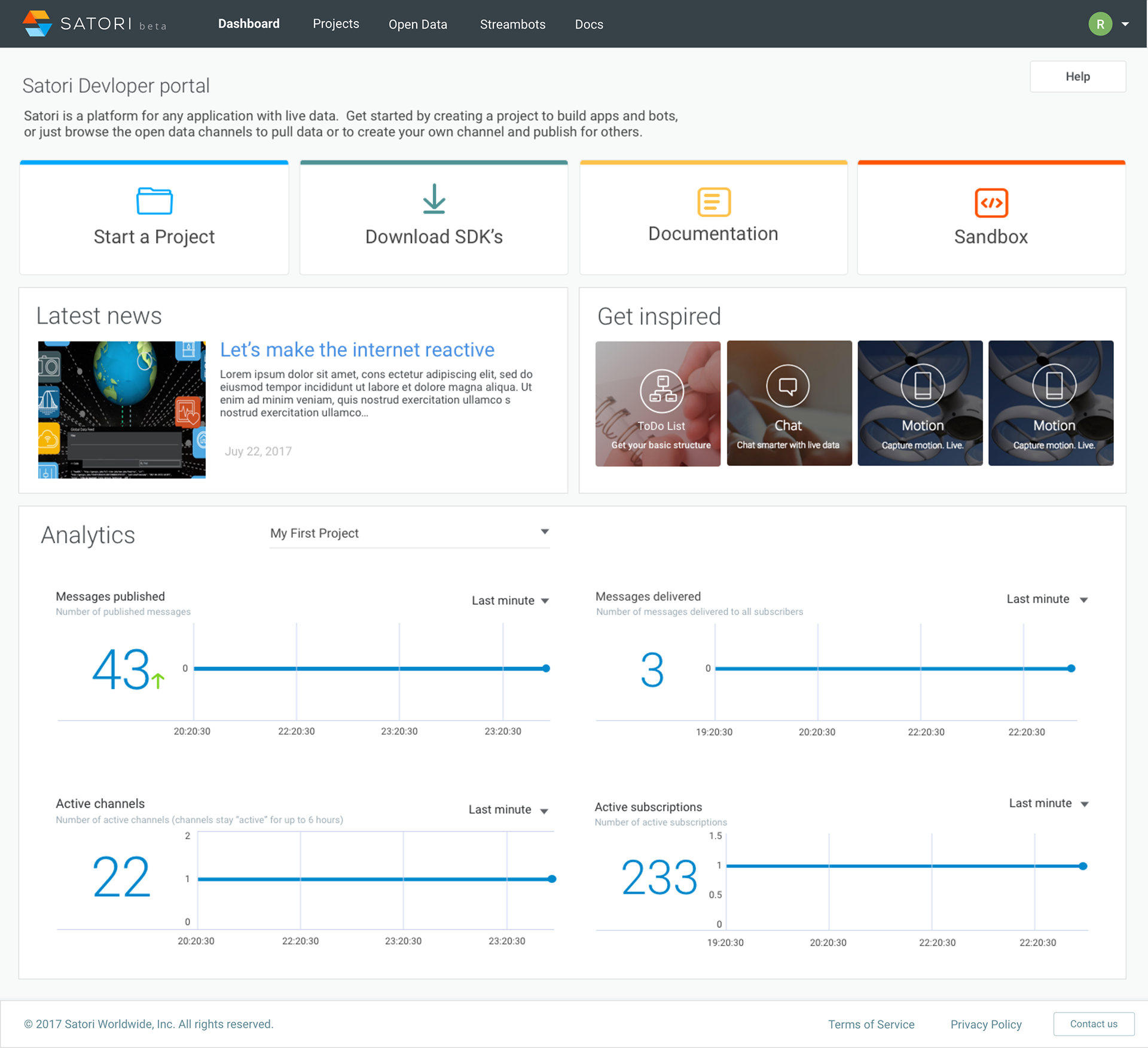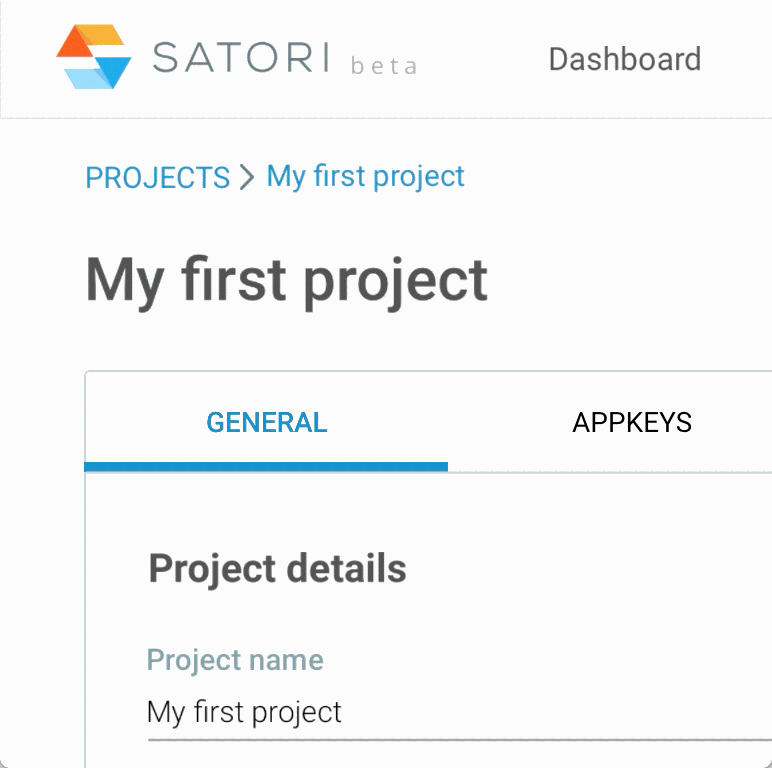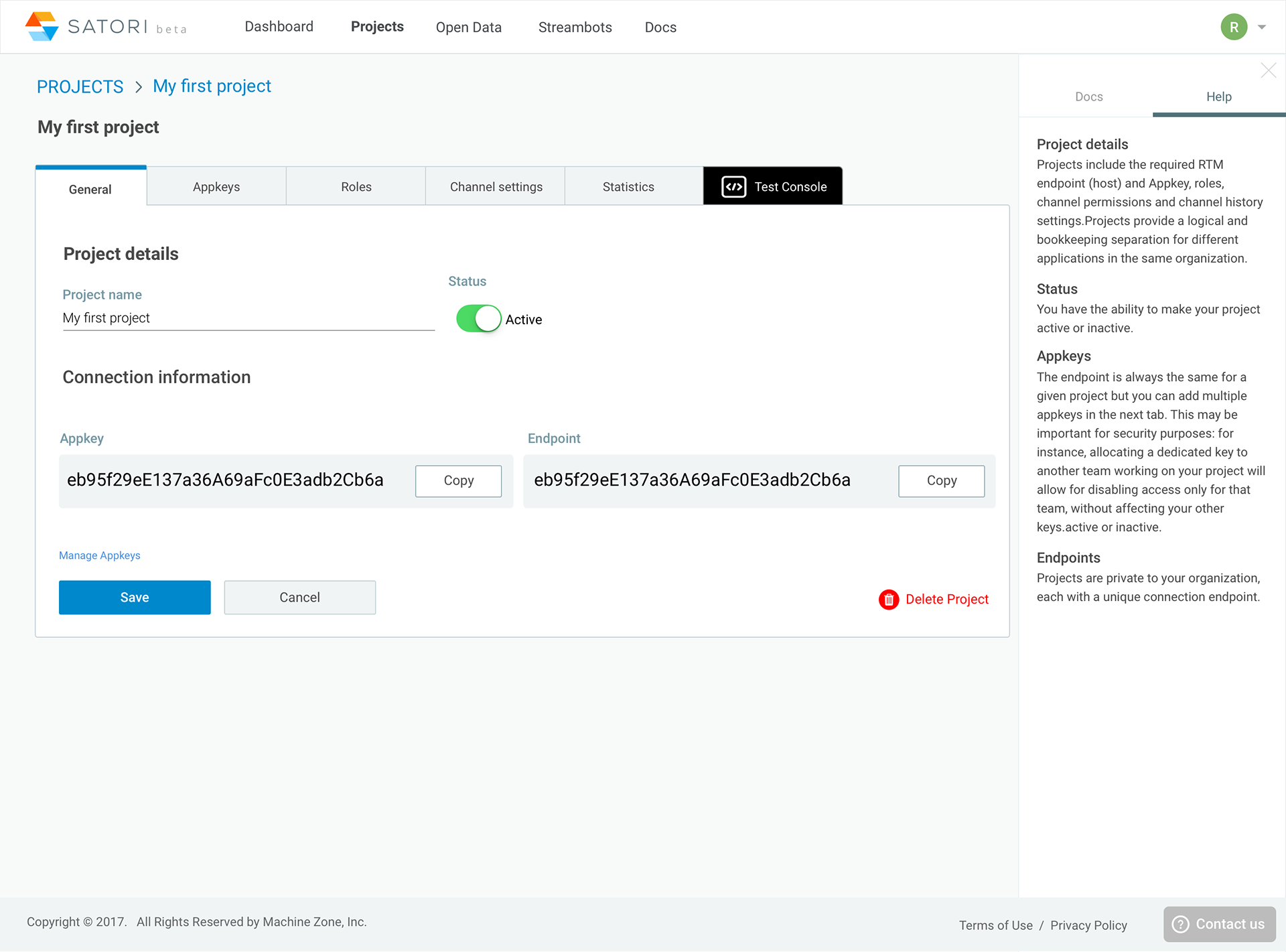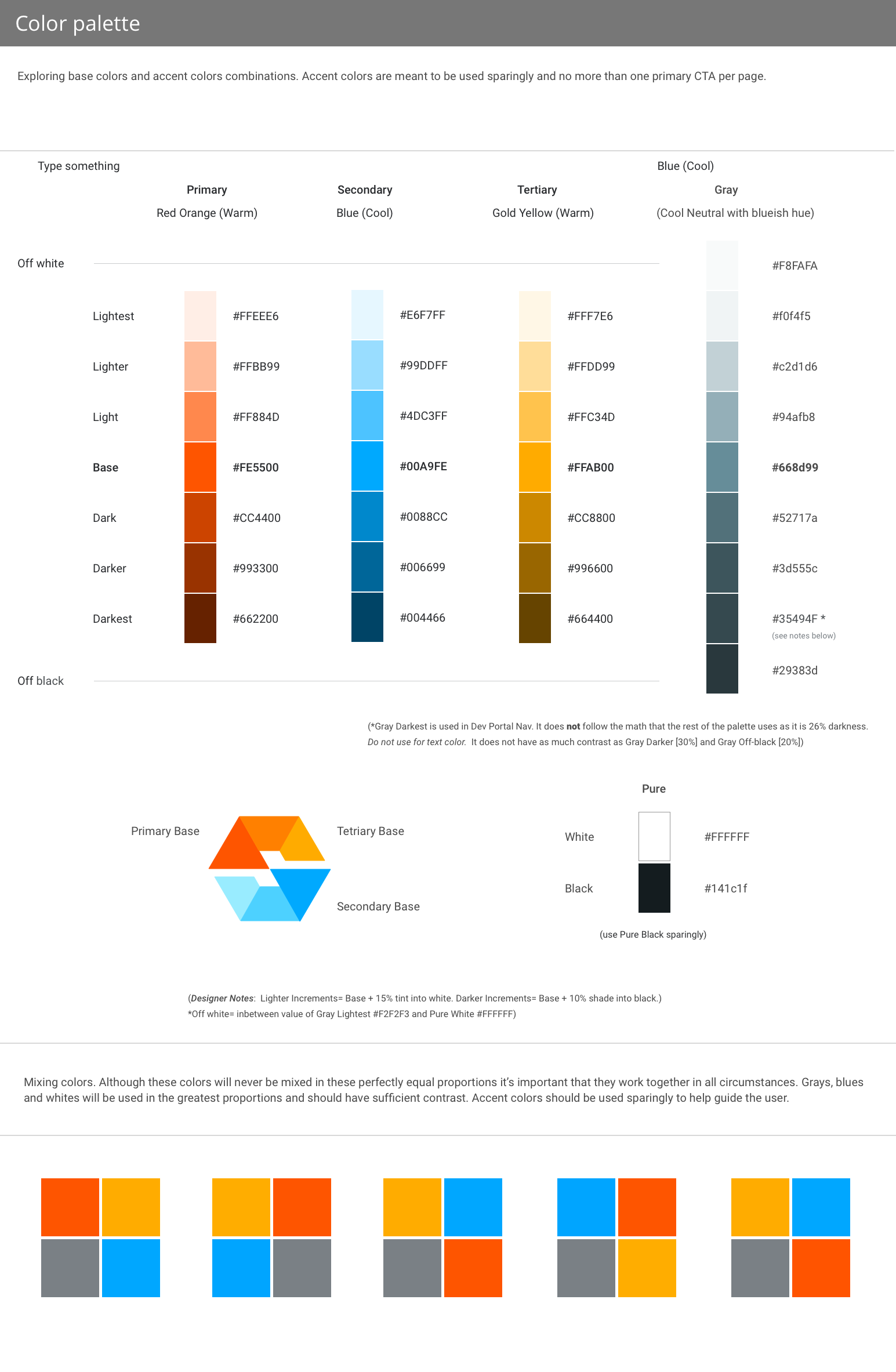 For full site and login visit:
www.satori.com