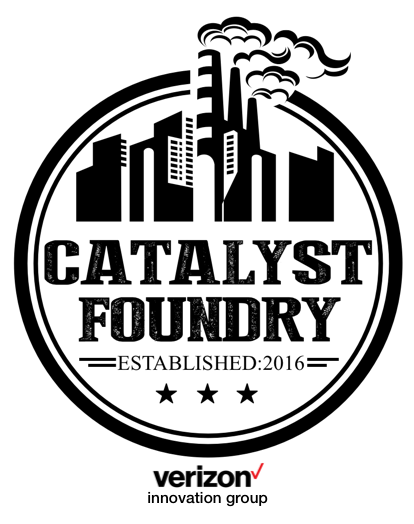 TweetMeter provides a simple interface for users to

view overall public sentiment

and

reactions to tweets

from different categories of people. Currently Twitter only gives "random" reactions to tweets based off their internal algorithm. 
The opportunity
Websites and news outlets are increasingly curating reaction tweets by celebrities and high profile individuals in order to present overall sentiment.
"Sentiment analysis, also known as opinion mining, is the analysis of the feelings (i.e. attitudes, emotions and opinions) behind the words using natural language processing tools."
We fell that this area has not been fully taken advantage of in apps like Twitter where they can give the user much more feedback as to how people are reacting to others.
My role
Full creation of this concept direction, produced UI and visuals and tested early concept prototypes. The thought was if we could prove the validity of this concept we could use it as a springboard into other ideas and projects. This project is still on-going.
Challenge
Create 

an experience that a user could easily view a person and or their tweets and automatically see the overall sentiment that the public was giving as a reaction. 
Design a "lightweight" UI that was limited in its functionality but focused on the main use case which was "overall sentiment" or "reactions" to other peoples tweets that the user cared about. This design was created purposefully as a light-hearted fun tool that a user can gauge reactions from groups of people they were interested in. I chose to pull in Twitters trending topics and top 50 people in various categories that were curated by us as a team. I wanted to get the basics running so we could test to see how well this concept would be received.
Testings and pitch decks to internal stakeholders were created to gain momentum on the project and recruit development cycles.

Standard block flows and wireframes were created prior to the visuals below. Final output was a simple set of screens that was not very complicated to test sentiment.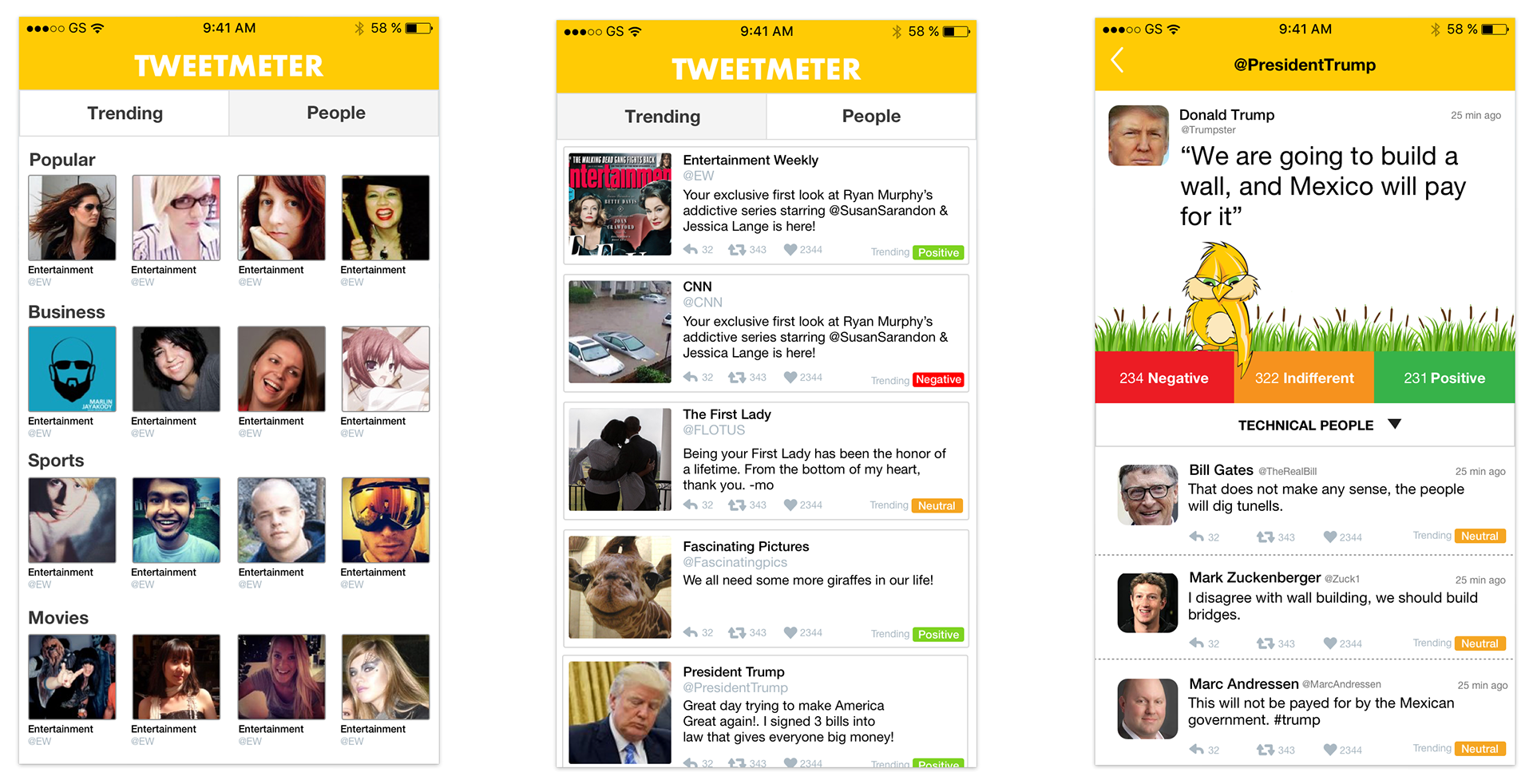 The main premise is that users have the ability to search on a twitter handle. View the overall sentiment of that person. Click on specific tweets and then view the sentiment of others "reactions" to that tweet. 
These reactions would be based off groups of people. Sports, Celebrities, Music, Politics, etc.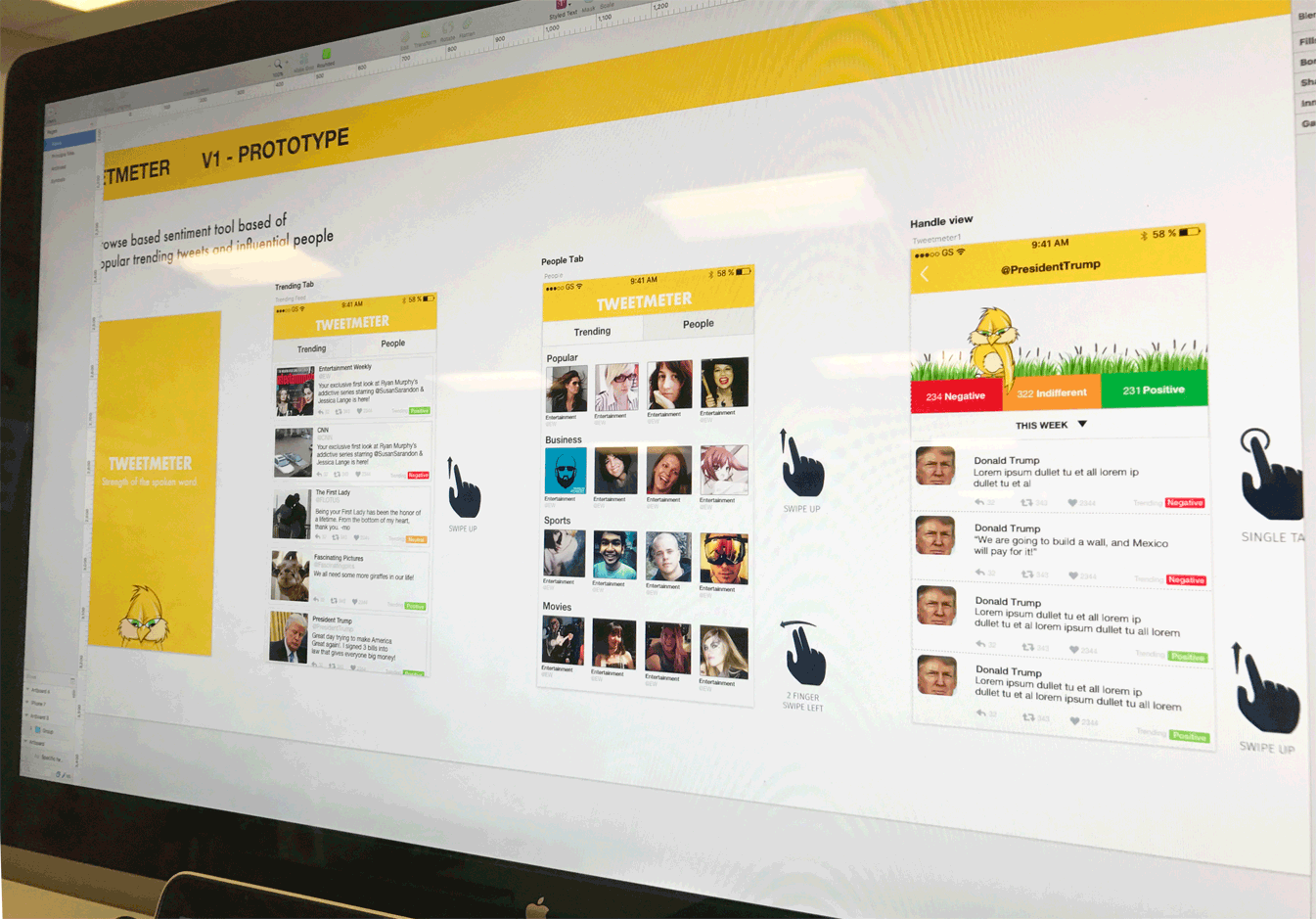 I measured success by how effective the overall UI and visuals were when users navigated through the pages. Would users find this information delightful and informative and would this product be used in different ways to help different personas.
The key takeaway from the 5 interviews were positive and scored a 9/10 on if they would use it. The users ranged from light to heavy Twitter users; In one case, the subject's line of business as a writer relied on Twitter activity and his assessment of trends and sentiment. Users made comments like "It's the instagram" or "Facebook" of Twitter on multiple occasions. They liked how it was very simple to gauge an overall sentiment of how people are REACTING to others' comments and tweets. With the four mockup screens shown, interview subjects could easily see how tweets were trending positive or negative at a glance.

The TweetMeter concept of organizing tweet reactions based on categories or groups of people (ex: politicians, musicians, movie stars, influential people) garnered great interest.  Users currently find no way to see reactions unless following specific people and anticipated great value in seeing a list that was curated to easily gauge reactions by sorting.
A few quotes from my field study tests:
"The Instagram for Twitter"
"Enhanced emotional responses to twitter for all"
This project is still on-going and we plan to proceed forward pulling IBM's new Watson updates and incorporate outcomes that could be a direct correlation to someones tweets.