Re-design the current Yahoo! Membership center with a more updated UX. The current design at the time was over 10 years old.
UX Solution:

Since the current Membership UI was very outdated, and many products now connect to it, the challenge was to simplify the entry points and create a HUB like experience. First challenge was to audit all the services and properties that enter Membership accounts. Second challenge was to make the experience consistent with all the other various screens and experiences that touch the HUB.  Connecting over 30 properties, working with various UX teams and providing solutions that worked for all were continuous hurdles.
The visual solution was quite basic and designed with styleguides in mind. This project was primarily interaction design and managing the Yahoo! system of products.
Sample audit screens and research first mapping the touch points and properties to the Personal Info section.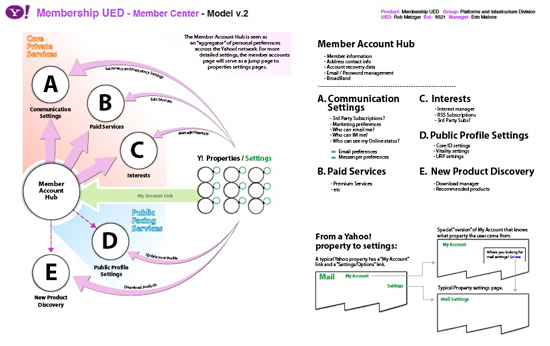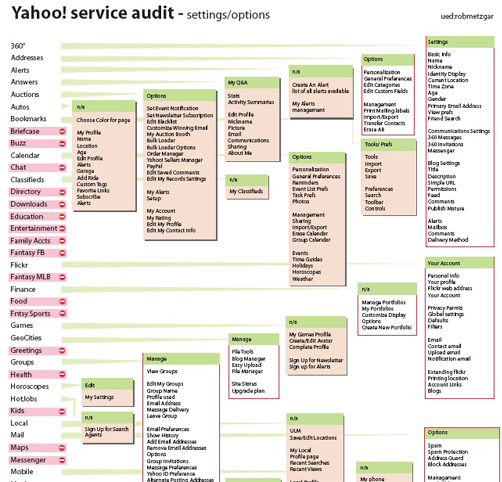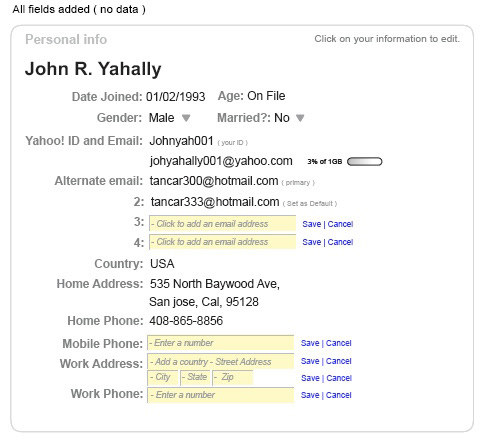 Sample interaction of fields that were specified. The old design had old input fields that were not updated in over 10 years.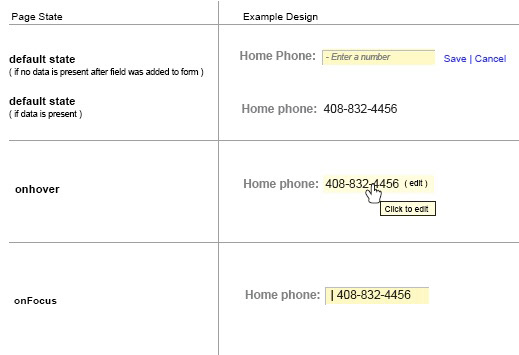 Sample User personas created prior to design. The three personas created had range of ages and styles that the design needed to adhere to. Each persona helped us visualize our user base before testing in labs on concept designs. A common practice was to talk about the personas in all our meetings as if we were the voice of the user.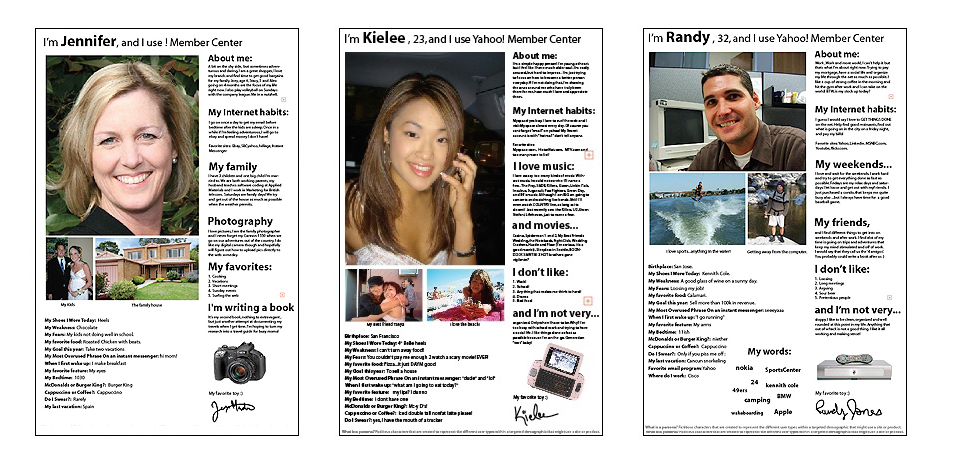 Sample wireframes for the membership hub experience. Various screens and different scenarios were needed prior to visual design handoff.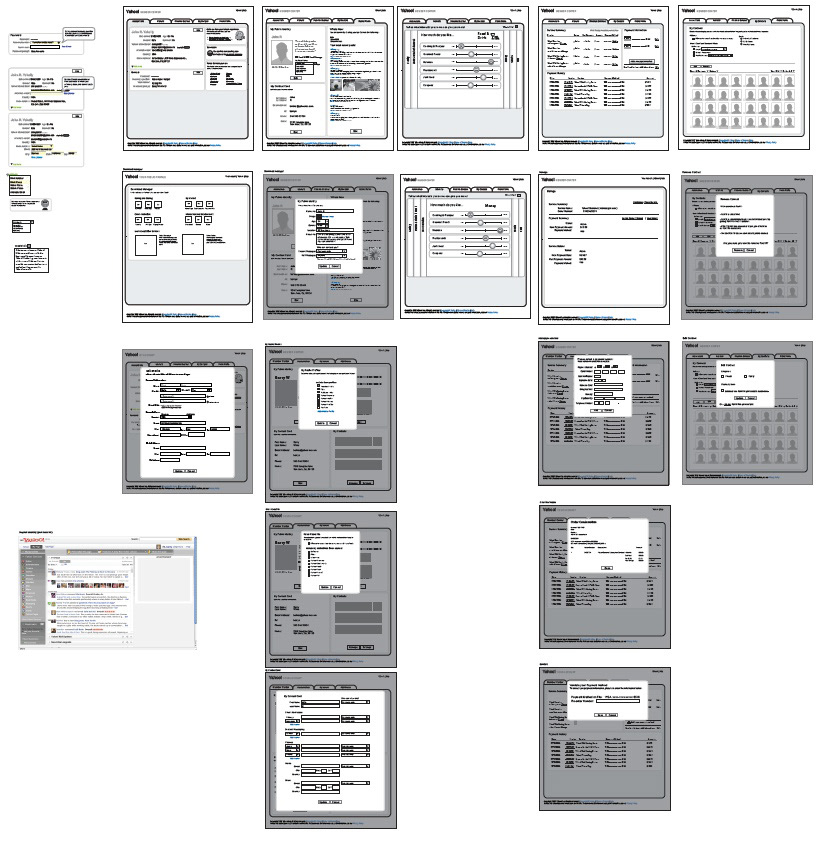 Yahoo Membership Hub.  Based on Your Account, Your Communications, Your Interests, and Your paid services. These areas were found to be the main touch points for all the needs for the various Yahoo! properties. This UI was easy and functional to use and not over complicated in the tabbed approach.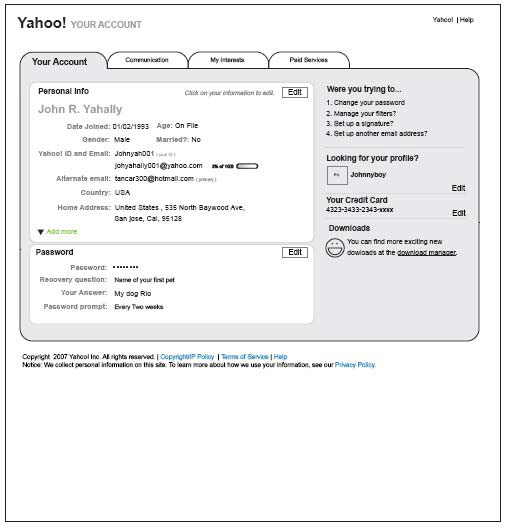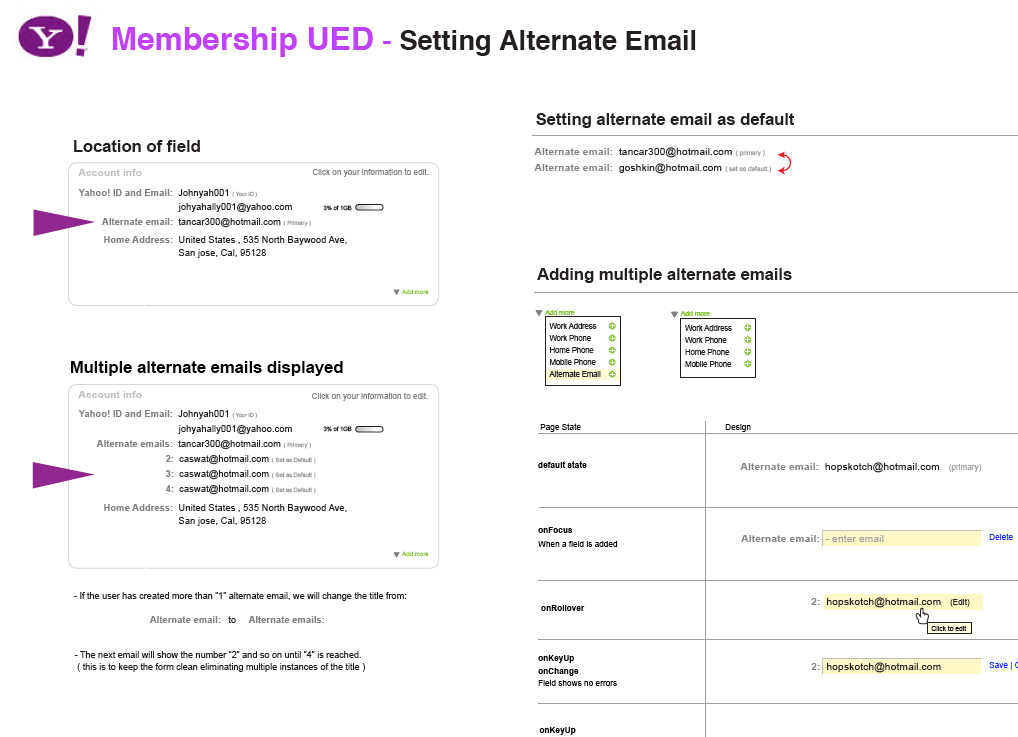 Sample screens within member center. Ability to easily add primary and secondary email addresses with help text tips. Ability to verify phone numbers was new at the time also. Screen below shows entry of verification.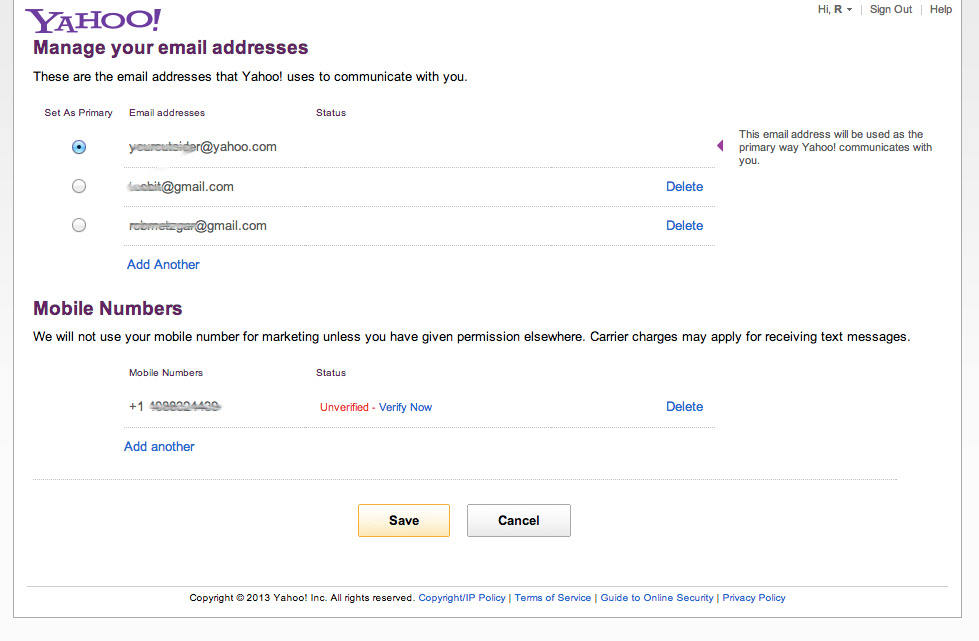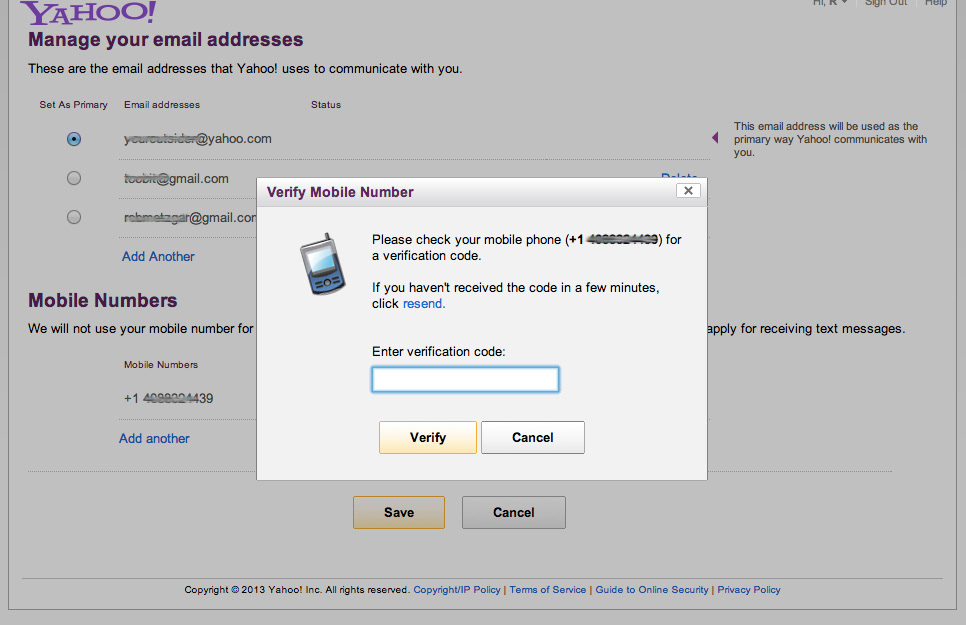 At the time verifying cell phone codes and captcha security was groundbreaking and new.